Online Safety
Online Safety
12 March 2020 (by KHamilton)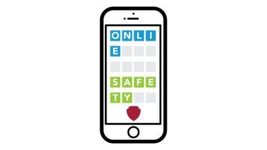 Online Safety at DJS
The internet is an amazing resource which enables people to connect, communicate and be creative in ways never before imagined. However, keeping up to date with your children's use of technology can be a challenge.
All DJS parents now have full access to our Online Safety Hub. This is the most comprehensive resource available to keep yourself up to date with current online issues. It includes a version of the Online Safety Course that staff in school take (without the exam at the end) and has regularly updated guides to the latest social media platforms and games.
Clicking on the link below will take you to the login page:
http://nationalonlinesafety.com/enrol/driffield-junior-school
Alternatively, if you visit the online safety section of the DJS website, you will find the link and example guides there
https://www.driffieldjuniorschool.co.uk/information-for-parents/e-safety
This is a fantastic resource and is constantly being updated. We hope that you find it useful!
Thank you for your continuing support,