Football Match
Football Match
2 October 2019 (by KHamilton)
Driffield travelled to Wilberfoss Primary School, to play their first games of the season.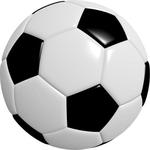 Against a strong school team, who all played their football as a Club side at the weekends, Driffield found the going extremely tough.
In their first game, Driffield were soon 2-0 down after a few minutes. However, as the boys started passing the ball as their confidence grew, Driffield edged themselves back into the game. Goalkeeper, Liam, kept the side in contention, although a late goal from the opposition made the final score 3-0. A result which could have been very different if Driffield had put away their chances.
In their second game, Driffield found themselves behind again, early on. However, this time Driffield managed to score two goals, with Jack finishing from close range and Ben striking a goal of the season contender from 20 yards out! Unfortunately, clinical finishing from the opposition meant Wilberfoss emerged triumphant by 6-2.
A difficult start to the season but many glimpses of promise from all members of the squad.