SIMS Agora payment system
SIMS Agora payment system
29 April 2019 (by KHamilton)
As of 1st May 2019, there will be a change to how debit and credit card payments you make to us will appear on our payment pages and on your bank statements.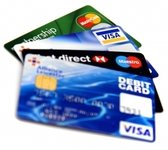 Why is a change needed?
Some of the payment services which we currently contract to Capita Business Services need to transfer to Pay360 Limited (also a Capita subsidiary) to ensure continued compliance with the Financial Conduct Authority (FCA) regulations. The regulations are industry-wide and this isn't specific to Capita-run payment services.
What is changing?
From 1st May 2019 you will notice the following differences:
• You will see Pay360 branding and company details on our payment pages
• The billing descriptor on your bank statement will change from "CAPITA*schoolname" to "Pay360*schoolname"