Harvest Festival
Harvest Festival
15 October 2021 (by KHamilton)
Next week.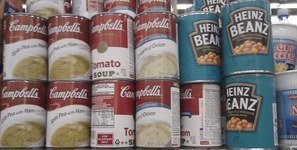 Next week the children at DJS will be celebrating Harvest within their year groups.
As part of this traditional celebration we are aiming to encourage children to think about others who are less fortunate than themselves. With this in mind we are asking for donations of non-perishable foods that we can display in the school entrance before finally donating to the Driffield Foodbank, thereby helping local people in need.
Donations can include items such as tinned food (various), dried foods e.g. rice, pasta, noodles, dried milk, sugar, cereals and flour, tea/coffee, biscuits/crackers, bottled squash and much more.
If you are able to spare an item or two, please send it in with your child any day next week. I'm sure the Foodbank staff and the recipients of your kind donations will be most grateful.
Many thanks, Linda Laird - Headteacher