Y6 transition and yearbook
Y6 transition and yearbook
25 June 2020 (by KHamilton)
Important message for our current Year 6. Open up to find more about transition to Senior School and the leavers yearbook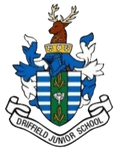 Hello to all our year 6 children and parents at home,
Here are a couple of messages about activities that you might like to join in with over the next week.
Firstly, year 6 pupils in school will be having a virtual meeting with Mrs Jones from the senior school on Tuesday. She will be answering any questions pupils have so please can you email any you would like answering to ljones@driffieldschool.org.uk. The meeting will be recorded and will be able to view on both ours and the senior schools website. In addition to this, you can now take a virtual tour of the senior school by going to the transition area of the senior school website. Well worth a look.
During our usual leavers assembly, children share their favourite memories of their time at Driffield Juniors, as we won't be able to do this, we have decided to create a Leavers yearbook. Year 6 pupils are invited to share their special memories which will be turned into a booklet that they can keep. There are some slides giving guidance on how to do this on our website and we would love for children at home to join in too. Please read the slides and keep your entry to A5. You can complete electronically or using paper and pen then either email your memory or drop it through the school's letter box. Please remember to put your name on it.
As Mrs Laird said in her letter earlier this week, we miss you all very much. We hope you like your hoodies - even though it's a bit hot to wear them at the moment! They really do look great.
Take care
Mrs Mudd, Miss Barnes, Mrs Cartwright, Mrs Naylor and Miss Westerby