Year 2 transition
Year 2 transition
25 June 2020 (by KHamilton)
Important information for current Year 2 children who are coming to DJS in September. Details of transition activities and a link to the year 2 transition site.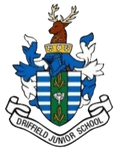 Welcome to the Year 2 children who will become DJS Year 3 in September. To help you find out more about DJS, we have made a special transition page for you.
This is going to be added to regularly, so keep coming back to see what has been added!
Click on the link below to visit it
Share this: