5H took to the trenches this afternoon and wrote letters home to loved ones. They were each given a letter to read and then reply to.
In order to keep spirits high, they were given a ration of rum (apple juice) to keep their spirits up!
5I finished their fantastic artwork.
5I created beautiful space art this afternoon based on the artwork of Peter Thorpe. It is ' out of this world!'.
Science week: Rocket Mice
5B are investigating their own scientific questions: what would happen if...? to see how what would affect how far their mice will fly.
Lots of noise and lots of fun!
Following a confused Alien soup recipe, 5W had to use their science skills to separate the ingredients.
After learning all about the impact of plastic, 5W wanted to make a difference so went on a litter picking walk. We were shocked at how much litter we found
Y5 have investigated filtering. They washed some fleece fabric and then filtered the water. They were amazed at what was left behind on the filter paper when the looked with a microscope.
Year 5 played the parts of water and salt particles in order to understand dissolving.
Investigating Plastic
After a week of collecting plastics for our homework, 5W spent an afternoon identifying plastics and finding out if they could be recycled. We also tested the properties of each of the plastics.
WW1
5W wrote letters home from the World War 1 trenches (our willow maze). At least it wasn't raining!
Testing acids and alkalies using red cabbage indicator on moving up day.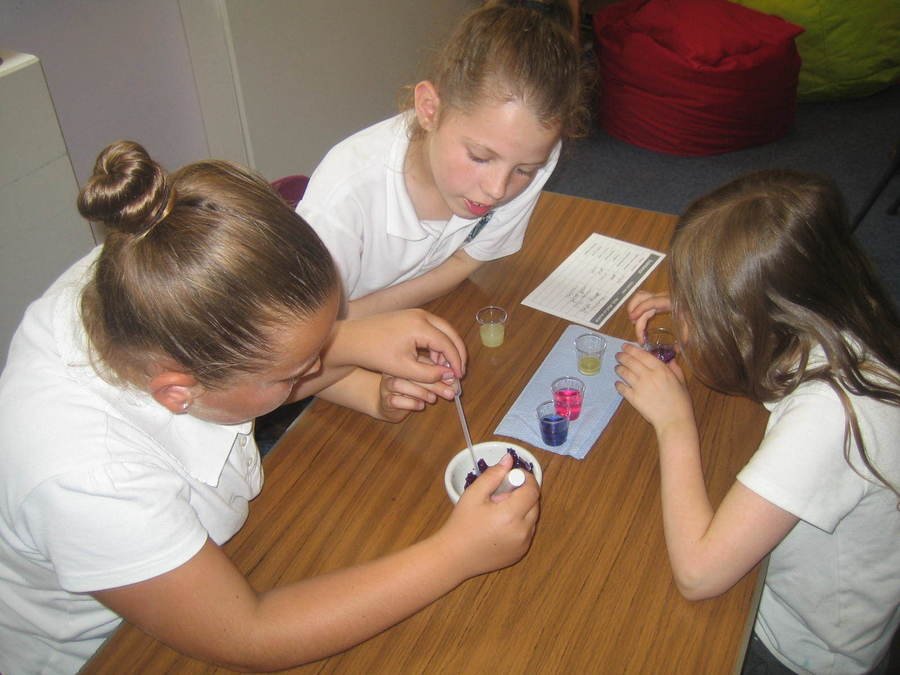 Year 5 visited Driffield School for a science morning.
5B Dalby Forest Visit
5B enjoyed an amazing day in Dalby forest: the river depth was measured; its flow rate was recorded; its life was studied and maps were read! We even met some inquisitive youngsters.
Well done to the entire class - you made all the adults proud.
5I Visit Dalby Forest
Pictures of 5I enjoying themselves while learning at Dalby Forest.