Whole School
Choir Songwirting Session
Here is the end product from the songwriting sessions which I school choir took part in before Christmas. We hope you enjoy it as much as we all do!
Nature Club
Feeding the birds at nature club. Messy!!!
Whole School French Day
Today at DJS we have immersed ourselves in everything French from the language, history, geography, art, sport and music to name just a few activities! Here are a few photos to show you what we have done.
World Book Day
On World Book Day we took part in many exciting activities.
We brought our favourite book to school and designed a T shirt, inspired by our book, and wrote the new words we had learned on the back. We wore our T shirts to Celebration Assembly on Friday.
We also created vocabulary bricks with words we did not know and they became part of a treasure hunt. You will be able to see our bricks around school.
We met with children from other classes and year groups and shared our books.
New Library Books
After consulting with the School Council the first of our new library books have arrived. Children shared their favourite authors and made a wish list of new and exciting books. Amongst the new titles include books from the following series Harry Potter, Beast Quest, Dork Diaries and Tom Gates.
Everyone is really excited about our new books so remember when you have read one to return it as soon as possible so someone else can get it out. There will soon be a board in the library where pupils can recommend authors or books to other children as well as making requests for new books for our library so if you have any ideas, please share.
Visiting Theatre Production
Years 3 and 4 watched a brilliant performance of 'The Selfish Giant' this morning which was presented by Image Musical Theatre. It really was a fantastic show which involved all children, some of whom were lucky enough to take to the stage!
Here are 3 year 6 pupils learning brass instruments in the music room.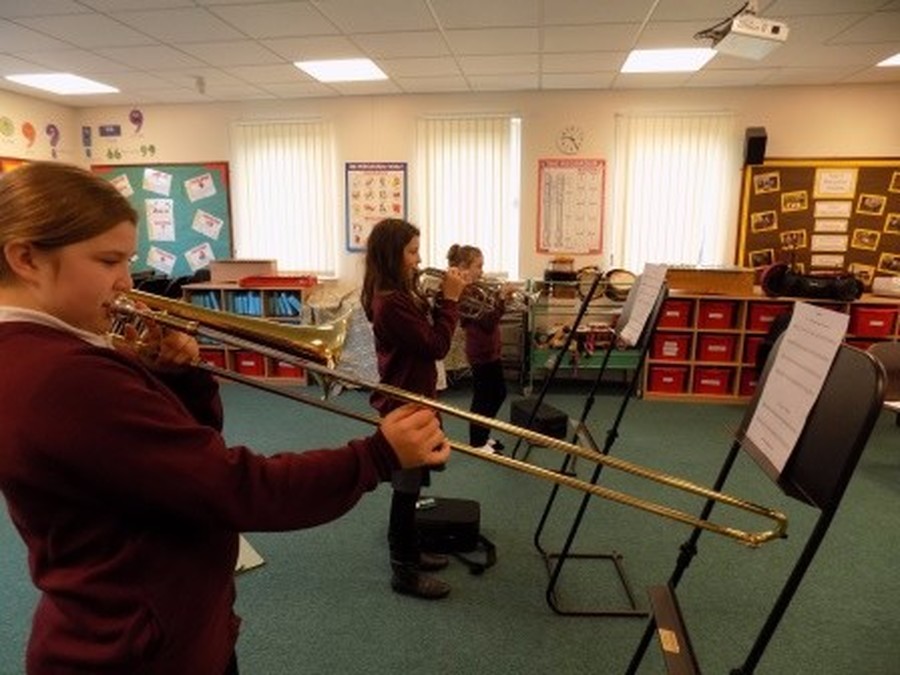 Restart a Heart Day
Our First Aid Club children took part in the Restart a Heart Day this week. The children were shown how to give CPR by a St John Ambulance volunteer and then had a go themselves! Aimee, Daisy, Harry, Isobel and Nikita said 'it was a great opportunity and we're glad we've learnt it, we can save lives'.
Restart a Heart Day is an annual initiative which aims to train as many people as possible in CPR in one day, so that more people know these lifesaving skills.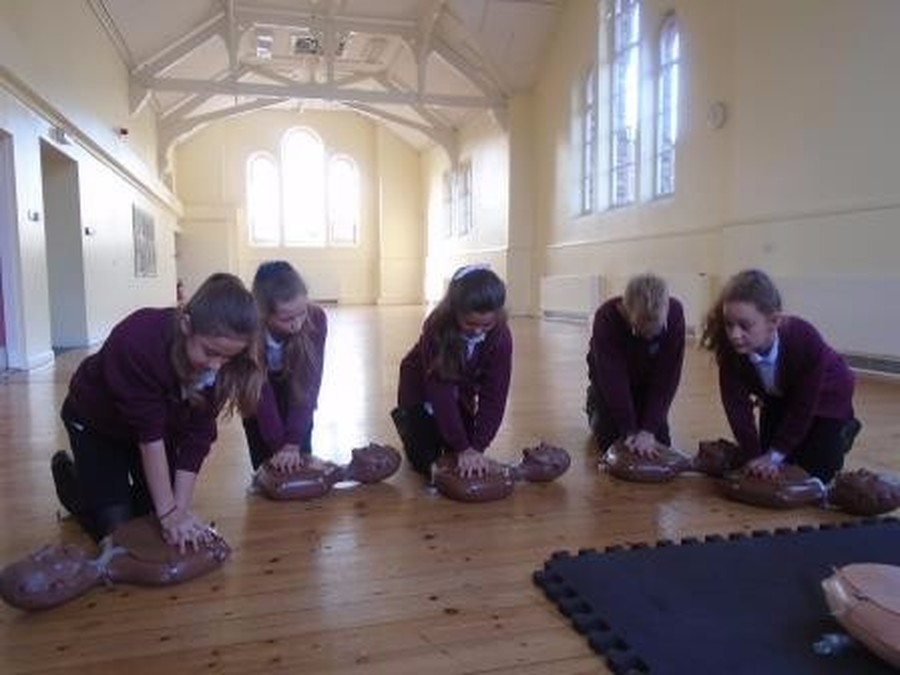 The children in Nurture loved looking outside for their 4 rules challenge cards.
How to be a Bucket Filler
In Nurture, the children have been enjoying our new topic about 'How to be a bucket filler'. When the children show positive behaviour during mainstream lessons, they are rewarded with a card to bring to Nurture. Mrs Pope and Mrs Potter really like to give the children a star to place in their bucket when they do this. We have seen some amazing positive behaviour such as helping their teachers, using good manners, showing good listening skills and many more. What a wonderful start to the school year.
Final Book Buddies
Our final reading session was spent in the garden. A huge thank you to Upper school readers for the fabulous work they have done with their buddies. Super reading from Lower School. Keep reading over the summer!
Park and Ride event
In an attempt to make the roads around school safer by reducing the number of parents who park on Bridlington Road and Wansford Road, Damian Gunn (Road Safety Officer) and Isla, Jack and Baily are here serving drinks and giving out pencils and stickers to encourage parents to park on the free Eastgate Car Park and walk the short distance to school.
A visit from Travelling by Tuba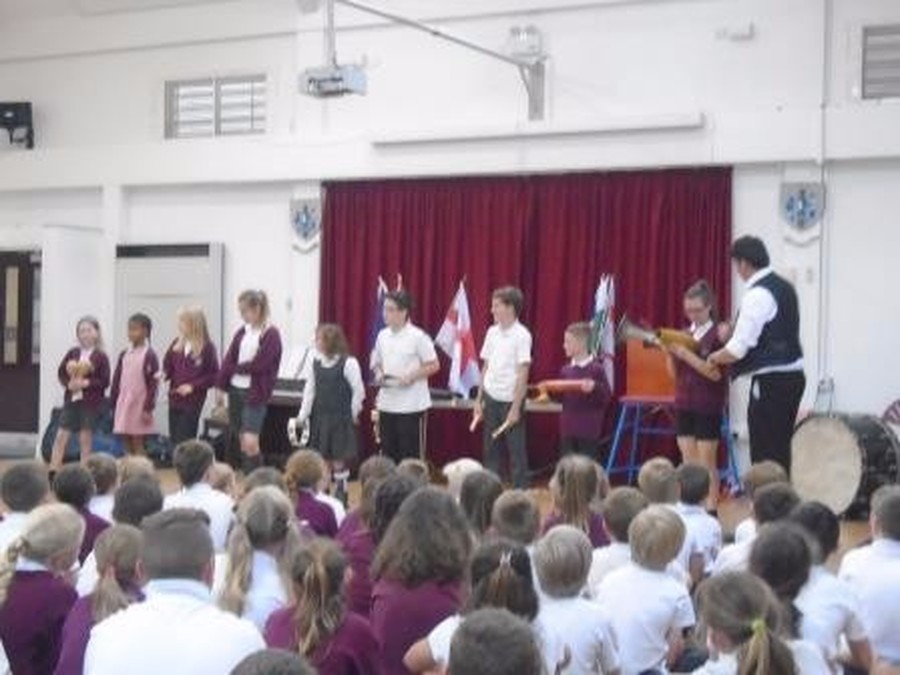 Look what our First Aid Club had to deal with at lunchtime
Gardening
You may have noticed that the planters around the school are starting to look very attractive. This is because some of the children from the Nurture Class have been working really hard to make the school environment look bright and beautiful. They have been clearing out, weeding, digging and planting new plants. They have also remembered to keep watering the planters so that the plants stay healthy. Some of the new plants were kindly donated by B & Q after the Nurture Pupils wrote them a polite letter. The children have learned a lot along the way too, including science, English and the benefits of hard work!'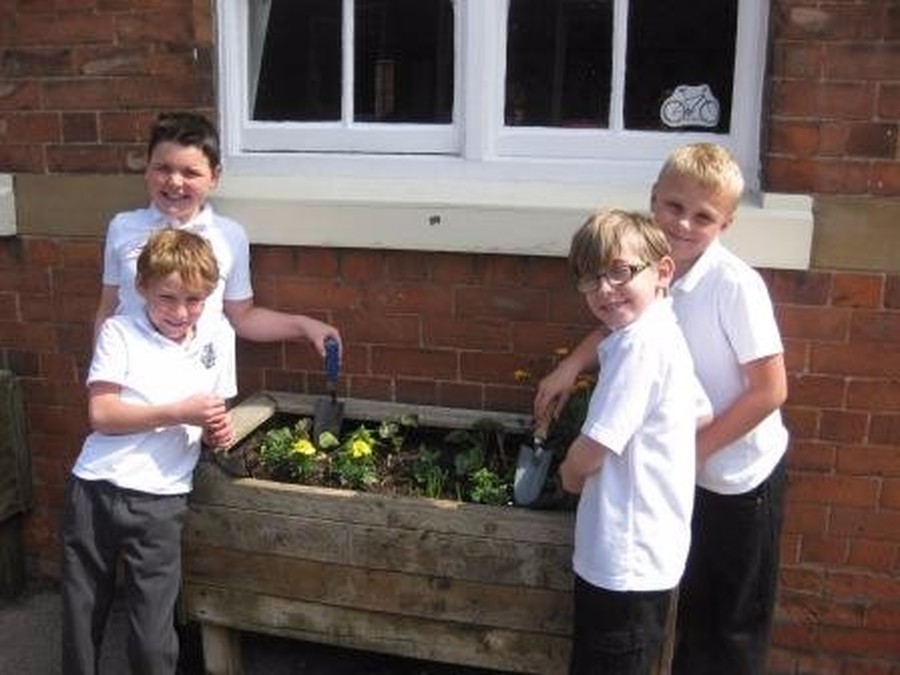 Skipping Workshop
Last week all the children in school took part in a skipping workshop organised by Mr Inns.

Children took part in a half hour session where they learnt new skills/tricks using different skipping ropes. The culmination of the two days skipping workshops were assemblies which allowed children to demonstrate their new skills.

This week, children have been able to purchase their own skipping ropes! Over 100 ropes have been sold!

Play times are now skipping times! Below are some pictures of children skipping at play time.
World Book Day
Due to the class being on a trip yesterday, 3D had their book day today and enjoyed creating an A-Z of book characters. They carefully drew them on to paper plates and wrote the characters' names making sure that each name had a capital letter! Look at our fabulous designs. Can you spot who each character is?
World Book Day in the Nurture Room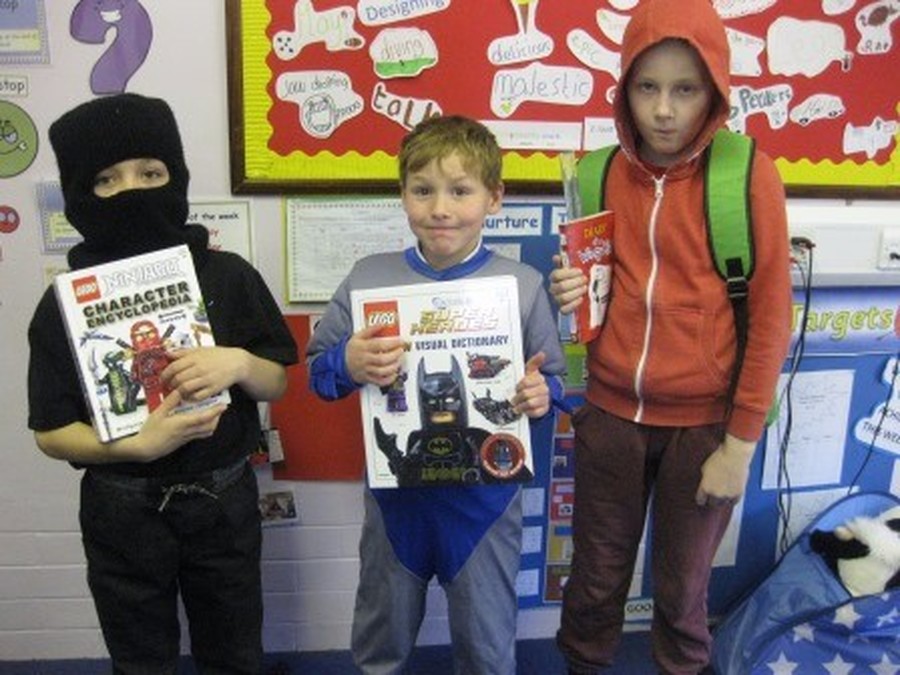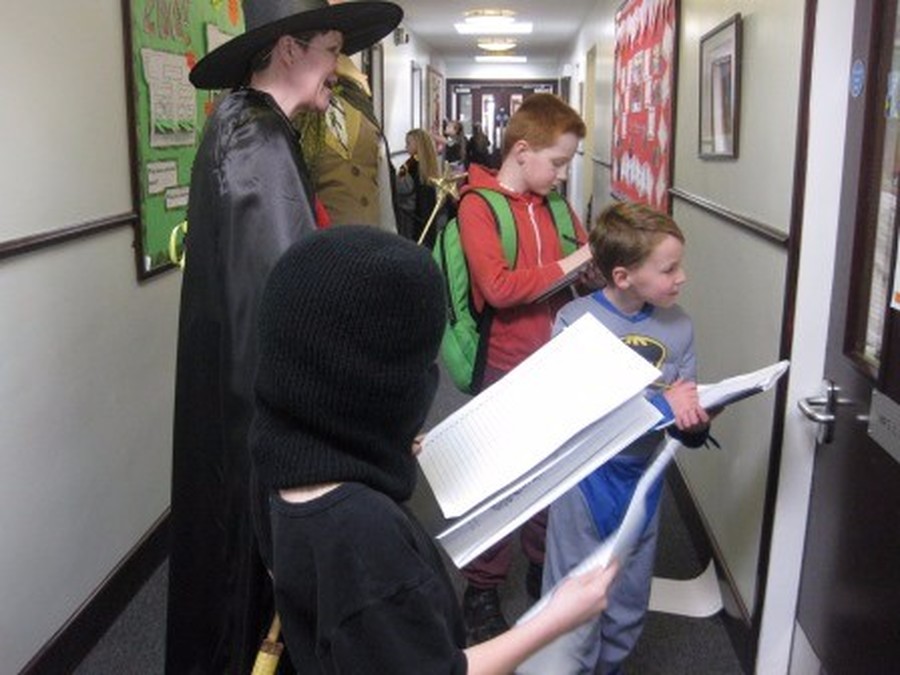 St David's Day
The children in the Nurture Class learned about St David's Day this week. It was interesting to think about children of our age in Wales having a celebration day, getting dressed up in traditional costume and having parties.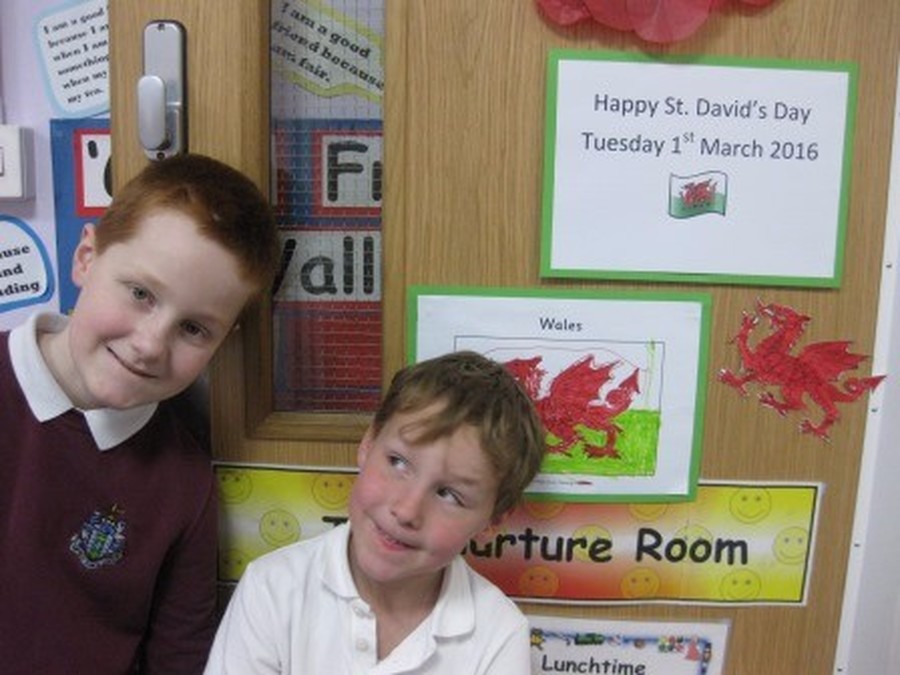 Unexpected fun in the snow in March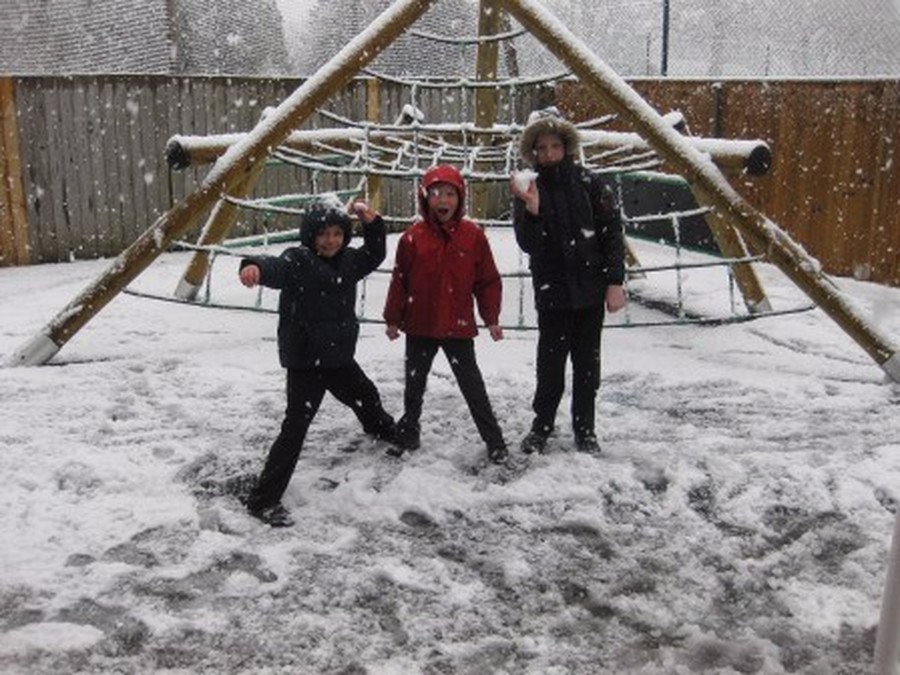 Favourite Hymns Sung in Assembly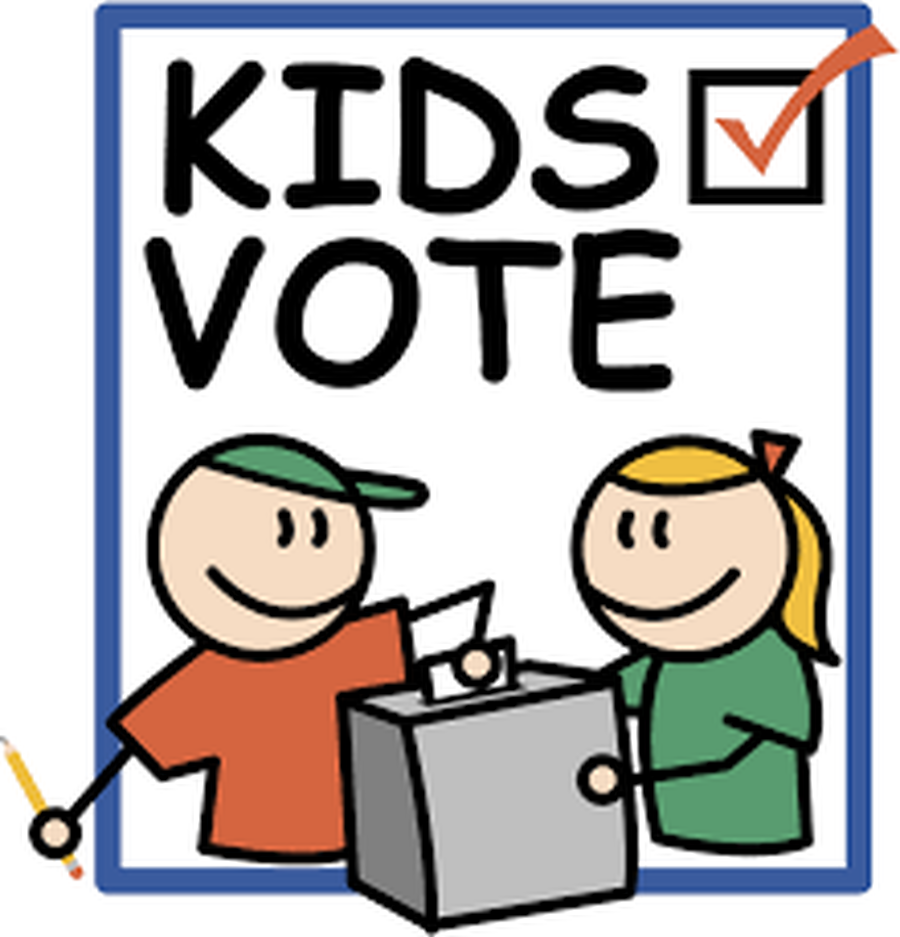 Having voted for the hymns we liked best, we enjoyed singing our top four (from 4th to 1st) in assembly on Monday 8th February.
Click here to see the votes.
Wet Playtime
Monday 1st February
It was a cold, wet and windy lunchtime which meant that children could not go out onto the playground. Mrs Laird, armed with her camera, spotted children having lots of fun, playing beautifully together and behaving sensibly.
At DJS we love a challenge!
Take a look at our maths based challenge areas! Could you keep up with our maths wizards?