Special Educational Needs and Disabilities (SEND)
It is the aim of the school to include all children, and to enable those with special educational needs to access a broad and balanced curriculum and take part in all aspects of school life. We strive to ensure that all children are safe and healthy, enjoy their education and achieve their potential, recognizing the contribution they can make and their right to economic well being in adult life.
The school supports this aim by:
Planning curriculum delivery to meet the needs of all pupils by considering different learning styles and differentiating tasks.
Identifying barriers to learning and participation
Working with parents or carers to identify and meet children's needs.
Assessing children's needs by testing and observation.
Providing staff with appropriate special educational needs training and information.
Monitoring children's progress using Passports, to be reviewed three times a year.
Working in co-operation with the LA and other agencies.
Seeking advice and support from outside experts as appropriate.
Involving children in planning support, target setting and reviewing progress.
Please click on this link to read our Special Educational Need and Disability Information Report and school offer.
| | |
| --- | --- |
| Number on roll at DJS | 509 (Autumn 2021) |
| Number of children with SEND | 103 (20.2%) |
| Number of children with an Education Health Care Plan | 14 (2.7%) |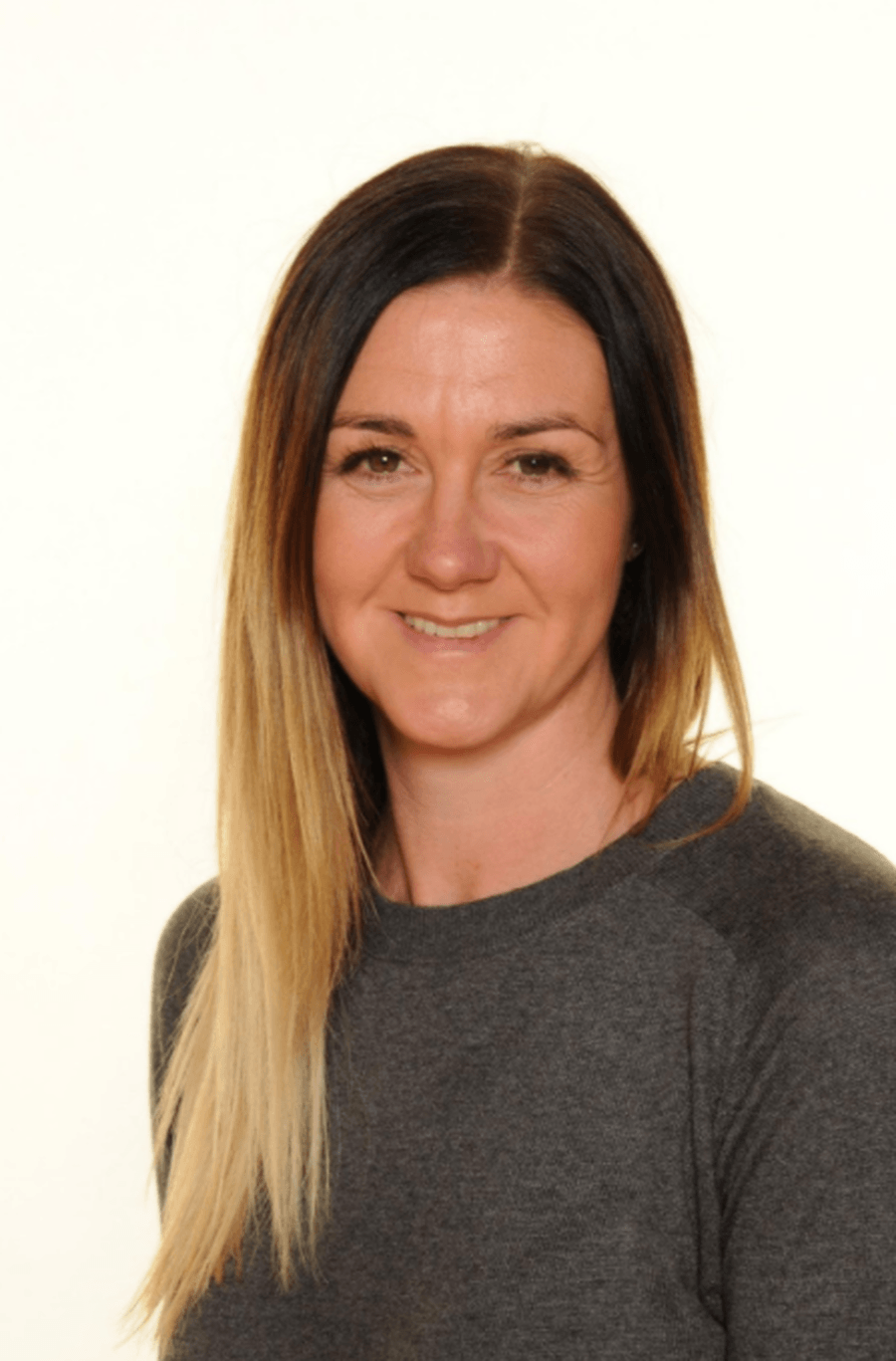 Click on the button above to see the East Riding Council Local Offer
As a school how do we Identify, evaluate, assess and review children with SEND?
Pupil progress will be monitored by teacher observation of performance in the classroom, National Curriculum level assessments and tracking. If the teacher considers, or tests indicate, that a child is having difficulties with the curriculum, they will share their concerns with parents or carers, raise a passport of concern which outlines the support currently in place, monitor the child's progress carefully and they may then suggest to the SENDco that further assessment is needed.
If teachers and parents or carers agree that the child would benefit from additional support, suitable interventions and resources will be identified to address the area of difficulty, and this will be recorded on a SEN Passport.
The child will be put on the School's Special Educational Needs Register at 'School Action', outlining the nature of the concern and indicating that they are receiving additional support within the school. Parents will be informed by letter of any additional interventions their child receives. The SENDco ensures that children receive support to address their individual needs. This support may include withdrawal for group work with a Teaching Assistant or additional adult assistance in the classroom.
If a child's needs cannot be met in this way and they receive regular individual support from a Teaching Assistant or a colleague from an external agency, they will be placed on the Register at 'School Action Plus'. For pupils at 'School Action' or 'School Action Plus' an SEN Passport will be updated by the class teacher, clarifying the access arrangements to be made, the focus of support, the additional support in place, and the targets against which the child's progress will be measured. A review date will be identified when the support to be evaluated.
Teachers, pupils and support staff will review and update the passport at three times a year. Parents or carers will be invited to meet the SENDco and class teacher to discuss the provision and their child's progress twice a year. If following review, additional support is no longer considered necessary, the child's name will be removed from the SEN Register and their progress monitored to ensure that progress is maintained. The next school will be informed of the child's SEN history.
Identification, assessment and evaluation
Your child's progress will be monitored continuously throughout the year. There are also formal teacher assessments that are carried out termly to assess children's current understanding of reading, spelling, writing and mathematics. If a child is not making the expected progress either the class teacher/ SENDco/Senior Leadership team will identify these children. From this point appropriate interventions are offered to allow children to 'catch up'.
As a Junior school we work closely with the Infant schools. We have several meetings in the Summer term to ensure that all relevant information is passed on so that we can best meet children's needs from the beginning of their time at the Juniors.
At times it is appropriate to seek the advice of external agencies, such as the school Educational Psychologist. They are in a position to carry out particular testing to identify more specific conditions/learning difficulties. Very frequently these tests do not change the way a child accesses the curriculum. To discuss this further feel free to make an appointment with the SENCo.
Reviewing progress
If your child is on the Special Educational Needs register there is a 'passport' meeting which is held with the SENCo, class teacher. At this meeting you will be given the opportunity to discuss your child's progress along with any new targets that are set for them. If your child has a statement of special needs they will have an annual review each year to discuss progress over the year and to set and agree new targets. It is at this meeting that school staff and outside agencies will be invited to attend and make contributions.
Who should you contact if you have concerns about your child's learning/SEND?
Your first point of contact should be the class teacher. There are 3 parent's evenings held throughout the year, however, at DJS the teaching staff are always happy to discuss your child's progress and attainment at any given point in the year. You can also contact the school SENDco who would be happy to answer any questions or concerns you may have.
What training have staff received to help them support children with SEND?
Staff development is very important at DJS and as such we spend a great deal of time investing in professional development for all staff. Staff have had access to internal training opportunities along with training provided by outside agencies. Training has covered dyslexia, effective use of teaching assistant, autistic spectrum conditions awareness, speech and language, guided reading, writing, mathematical strategies and the effective use of IEPs.
How will teaching be adapted or a child with SEND?
All teachers at DJS are teachers of SEND children. Lessons are made accessible for all by using a number of strategies including use of different resources, use of additional adults and different tasks.
What support is available for parents/carers of children with SEND?
We have an open door policy which means that parents/carers are always welcome to come in to school to discuss their child's progress or any concerns that they may have. We work with many outside agencies who are able to support parents/carers of children with specific needs.
How is our school accessible to children with SEND?
At DJS we are committed to ensuring equality of education and opportunity for disabled pupils, staff and all those receiving services from the school. We aim to develop a culture of inclusion and diversity in which people feel free to disclose their disability and to participate fully in school life. Our admissions policy does not discriminate against pupils with SEND.
School facilities are available for children with SEND
We have a number of facilities that are available for all of our pupils. These include a breakfast club, lunchtime clubs and after school clubs. We also have a quiet room in school ('Chat and Chill') which is supervised by a member of staff. The school also houses a Nurture Unit which is open during lesson time, playtimes and lunchtime. We have a designated Pupil and Family support worker who is available 5 days a week (more information available on the school website).
How will children be supported during transitions to another setting/school?
There are a number of transition meetings which take place throughout the school. In Year 6 meetings takes place between ourselves and the feeder secondary schools. These meetings are held to share data, attendance, individual education plans and pastoral information.
As a Junior School KS1 to KS2 transition is very important. We have 2 feeder infant schools which we work with closely in the summer term. Sessions are put in place to allow the children to visit the school along with a transition meeting between the Infant SENCo and Junior school SENCo. The Year 3 leader also attends this meeting so that any preparation/planning for interventions can be arranged prior to September.
In terms of transition between year groups systems are in place to ensure that the following class teacher is aware of specific needs and next steps in learning. For example, they attend the Summer term annual review for statemented children and also the IEP review session which is held with parents.
Support available
We have many literacy and numeracy interventions that run during school. The concept behind these programmes is to assist children in closing the gaps in their learning. Not all children respond to a particular intervention so at times it is necessary to modify them slightly or try a new approach.
Driffield Junior School is fortunate to have a well-resources Nurture Class. Our Nurture class is a provision which caters for a small group of children. It offers short term, inclusive, focused interventions which have long term benefits. The Nurture class is overseen by the SENCo, Mrs Holgate, but is run on a daily basis by the Nurture Lead, Mrs Pope and Miss Clark.
The children that attend the Nurture Class remain an active and valued member of their main class group, attending mainstream for registration and the whole of the afternoon. The morning session in Nurture is structured to include amongst many things, social and emotional aspects of learning and English and maths. As the children learn socially and academically they develop confidence, become responsive to others, learn self respect and take pride in behaving well and in achieving.
The Nurture room is also utilised during the afternoon. Children who have been identified as having additional social and emotional needs attend interventions catered towards their specific needs.
How will the school ensure all staff are aware and understand my child's SEND?
Transition meetings take place between year groups and between the infant and junior school staff. At these meetings specific needs are discussed along with the strategies that have been used. If your child has a medical disability their needs are made known to all the relevant people. We often invite diabetes and epilepsy professionals in to school to discuss conditions and ensure that staff knowledge is secure.
How will the school communicate with parents/carers if there are concerns about a child's learning?
If there are concerns regarding your child's progress often your child's class teacher will contact you to discuss progress. If there are further concerns a meeting may be held between yourself, the class teacher and the SENDco. Such a meeting would help to identify the next steps in ensuring appropriate support for your child.
How is support allocated?
All teachers at DJS are teachers of SEND children. However, there are times when extra support is needed to ensure children reach their full potential. One way of doing this is by providing each class with a full time teaching assistant (TA).
Other people and organisations that provide services to our school
We welcome the support of outside agencies and work closely with the staff from the Educational Psychology Team, Behavioural Support, Speech and Language service, Child and Adolescent Mental Health (CAMHS), Youth Support Workers, Education Service for Physical Disability (ESPD), Integrated Sensory Support Service, Social Care and Occupational Therapy.
Special Educational Needs and Disability Co-ordinator (SENCo)

SEND Governor

Who to contact regarding a compliment, complaint or concern

Name

Vicky Holgate

Alison Hall

Linda Laird

Contact number

01377 253371

01377 253375

01377 2533371

Contact email

vholgate@djs.eriding.net

llaird@djs.eriding.net

Address

Driffield Junior School

Bridlington Road

Driffield

Kingsmill School

Victoria Road

Driffield

Driffield Junior School

Bridlington Road

Driffield
Here are links to the following policies and information:
Equality Policy and Objectives
Results of Questionnaire
We asked the children to complete a questionnaire to help us to understand their views, what they perceive as barriers and what support they find useful. Click on the link to see the results and our response. Questionnaire Report