Christingle
In 3DM we have been making Christingles and have discussed what each part represents. Later in the week we are going to use our knowledge of Instructional writing to help us write a clear set of instructions to go with our Christingle.
Y3 visit Hands-on-History
3Ha had a brilliant time at the Hands-on-History museum today. As part of their Egypt topic, the children got to see how a real life mummy is made by having a go making one out of the classmates! Fortunately it was all just pretend.
After lunch the children visited the Hull and East Riding museum to look at local history through the ages.
Writing to go with Pudsey work (3S)
In 3S we reflected on all the things that are good in our lives after we had found about some of the children who are being supported by Children in Need. We were thankful for being healthy, having loving families, food and shelter and even being able to go to school!
Pizza Making
3Ha have had a brilliant day making their own pizzas from scratch. Weighing and measuring their own dough, kneading and rolling plus topping their own pizzas they have all had a go at everything.
They were all delighted that they tasted as good as they looked!
Lego
In their English lessons, 3H have been using Lego Express to create their own fairgrounds before writing creatively about them.
Instructions
In this week's English lessons, Y3 have become vloggers and created their own instructional videos about 'How to Make a Pirate Hat'
Football
3H have been working hard on their football skills in preparation for their house competition after half-term.
3H Maths
In maths this week, 3H have been investigating the properties of 3D shapes and trying to prove if these properties are linked in any way.
Skeletons in 3Ha
3Ha were very excited to touch and feel a full sized model skeleton. As part of our healthy living topic we explored the bones and compared them to our own. We have lots of growing still to do!
English
Year 3 spent some time learning how to use a thesaurus. The children worked beautifully in pairs finding new words for verbs such as : walk, run and say.
Shapes
Today in 3S we have sorted shapes into a carroll diagram.
Then Mrs. Mattimoe asked if it was True or False that we could make any 2D shape with an unlimited amount of straws. So we put our problem solving skills to the test.
We found out that it was false. We could not make a circle or a semi circle because their sides are curved. You can only make straight sided shapes.
Science
3H have been learning all about the human skeleton this week.
Dance
3H really enjoyed their first dance lesson this week. During our warm up, we played 'alphabet soup' and made different letter shapes with our bodies. With the windy weather early on in the week, our main activity saw us looking at various ways of moving like the different winds that we have experienced.
Judo Taster Session
Year 3 enjoyed a judo taster session this week which was provided by East Yorkshire Judo Academy. The children enjoyed learning all about the traditions of judo and the skills involved.
Art
During their first week, 3H learned about Driffield's coat of arms. We decided to create our own to highlight the favourite things in our lives.
3S performing their Wolf Rap after studying performance poetry.
After weeks of planning 3S have thoroughly enjoyed making their picture frames.
3H had a wonderful time at Southburn Archaeological Museum learning lots of cool new facts about 'Stone Age to Iron Age'.
Mysterious lily pads appear at DJS!
Year three tried to solve a mystery in the garden. Giant lily pads appeared overnight . The children tried to think where they could have come from. Here are some of their ideas.
St John Ambulance
Y3 were excited to have the opportunity to investigate the inside of an ambulance.
Over the last fortnight, children in Year 3 have been visiting Southburn Archaeological Museum near Nafferton. The visit was linked to our current history topic, 'Stone Age to Iron Age'. It was a fantastic learning experience for the children which really struck home how much history is on our doorstep. The museum is run by a number of very enthusiastic and knowledgeable volunteers who made our visits very memorable.
Y3 Visit
3G really got a lot from their trip to Southburn archaeological museum on Monday. They did weaving, shaped clay pots, ground corn and made models. The volunteers were hugely enthusiastic and informative and the children learned an enormous amount. What an excellent start to the Stone Age topic!
Making Photo Frames
Year 3 have recently been designing, making and evaluating photo frames. During the making process, children measured and cut all of their own wood for their marvellous creations. We think they are amazing! Well done Year 3.
3S Easter Egg Decorating.
3S enjoyed their Easter egg decorating and can't wait to hear who the winners are.
Year 3 Visit the Ryedale Folk Museum
Year 3 thoroughly enjoyed their trip to Ryedale Folk Museum this week. Whilst there, the children experienced life during World War 2 and couldn't believe how different things were! Finding out sweets were rationed was a real shock!
Maths
Year 3 have been looking at solving Maths problems and have shown great resilience in tackling them.
Art Day
On Art Day 3S look at the artist Gaudi and then tried to create work in his style.
3D and 3B had lots of fun creating a Gaudi inspired sculpture using a range of different media. We had a brilliant two days learning lots of new techniques whilst using our new found knowledge of colour theory too!
Well done to both classes. You showed resilience and great team work!
Investigation
3B had fun investigating light using mirrors. They had to try and change the direction the light was travelling in so the light source lit up the object at the end of their maze.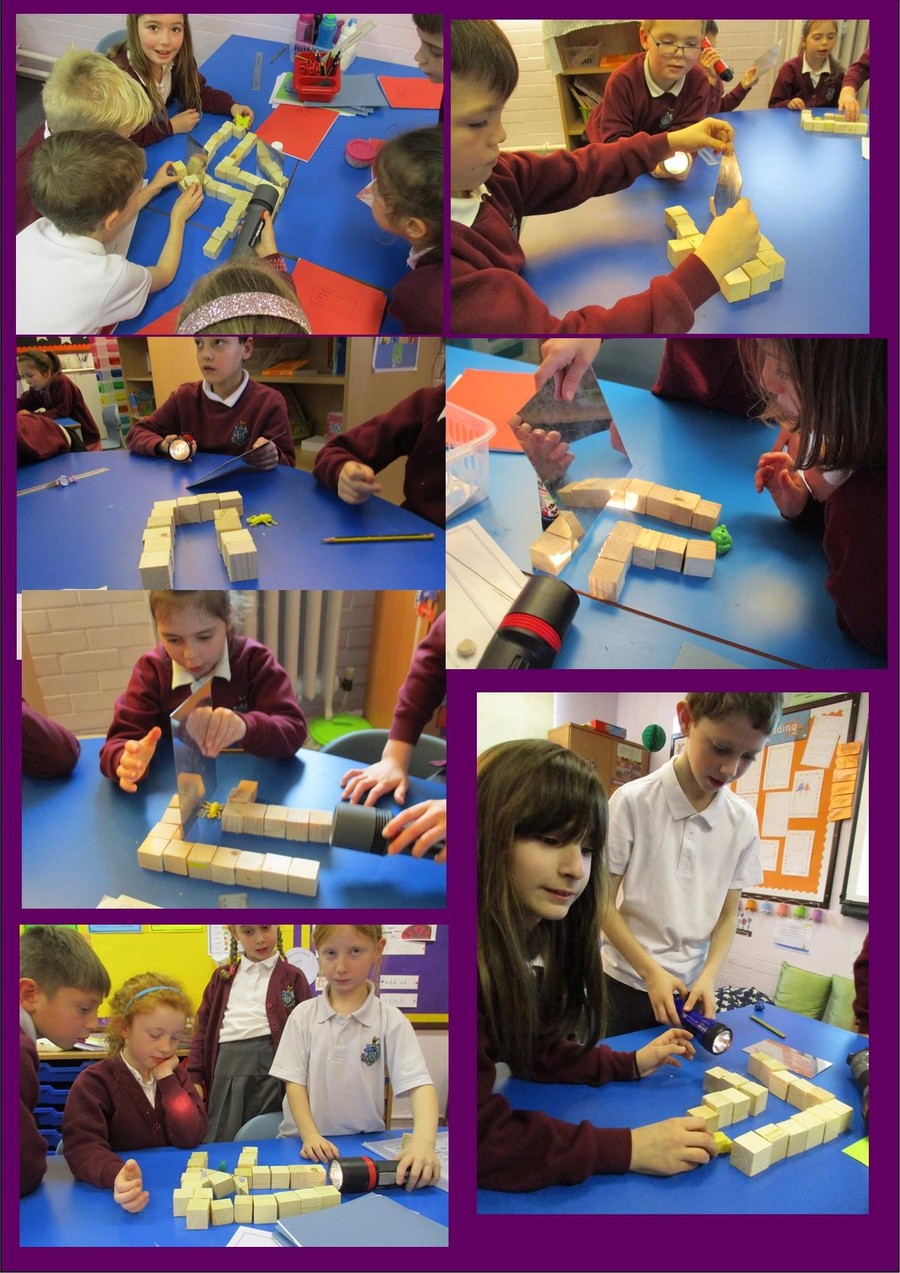 Gymnastics
3H had a fantastic gymnastics lesson this week. We were focussing on travel, jumping and landing with style. As you can see from the pictures, the children had fun exploring different ways of leaving the apparatus!
Art
Year three children learnt how to mix secondary colours using powder paints. They also learnt which colours are complimentary.
Time Machine Writing
One day I went to explore in the forest. All of a sudden, I saw an odd den and I strolled into it. BANG went the door. I screamed!
Then I tiptoed all the way to a triangular shape. It had a rapid seatbelt and a long pole on top of a blue ball. Next to the flashing buttons was a leather flower shaped steering wheel, a colourful wall and peach boosters . I moved more towards it. I climbed on board. And then… I pressed a button. Slowly, I forced the bronze lever forward while metal clanged. I managed to get up to the clouds. I was so, so scared!
But after a while I got used to it. In the middle of the ride I forgot all the buttons. One was blue , another was red and I didn't know what to do.
By Evie
I was climbing a mountain. I climbed and climbed and climbed… When I got to the top, there was a funny looking machine. I sat down on it. On the floor there were three golden pedals and on top of the wind screen there was a clock inside a glass bubble. There was a lever. I pushed the lever and then….it was rushing through the air for hours and hours. While it was still going, I had a look in the boot. I was very hungry and there was jam and toast. I bet you are thinking why jam? The machine runs on jam. It was really, really delicious. The steering wheel steered itself but I had to turn the gear sticks. All of a sudden…Zoom! Crash! BANG! I landed with a thud…
By India
In my shed I saw an old rusty machine. I said to myself what could it be?
The machine was blue, black, red and green. It had metal jet boosters, headlights, solar lights, an emergency first aid kit, an emergency wand, a leather covered steering wheel, a hover board, a comfortable seat, a crystal engine, a glass window and two diamond generators. At the back were turbo boosters. In front of the steering wheel was a shiny golden button!
I thrust open the metal door, even though metal clanged. I hopped into the machine and I saw amazing things. I saw the golden shiny button again, so I pressed it and set off into the sky.
By Leo
Time Machines
The children in 3D used Lego to create amazing time machines. Then they wrote about them. Watch out for our writing which is coming soon.
Hand on History
3H had a fantastic time at the brilliant Hands on History museum in Hull. We learned huge amounts about our Ancient Egypt topic, which has allowed us to produce some fantastic recounts of the trip (watch this space!)
Artwork in the style of Cezanne.
Year 3 created this beautiful work using pastels. They had to look carefully to match the shapes and colours.
Measuring
Is the length from your wrist to your elbow the same as the length of your foot?
Is the length of your ear the same as the length of your nose?
Is the combined total of the length of all your fingers the same as the length from your shoulder to your wrist?
All excellent questions. 3G spent their maths lesson investigating these. Take a look at these photos to see them in action.
Good Work
Reuben and Megan from 3D were sent to Mrs Laird's office! Don't worry…they weren't naughty. No, they had done some great writing and Mrs Laird could see a real improvement in their work. They both got a special sticker to say 'well done'.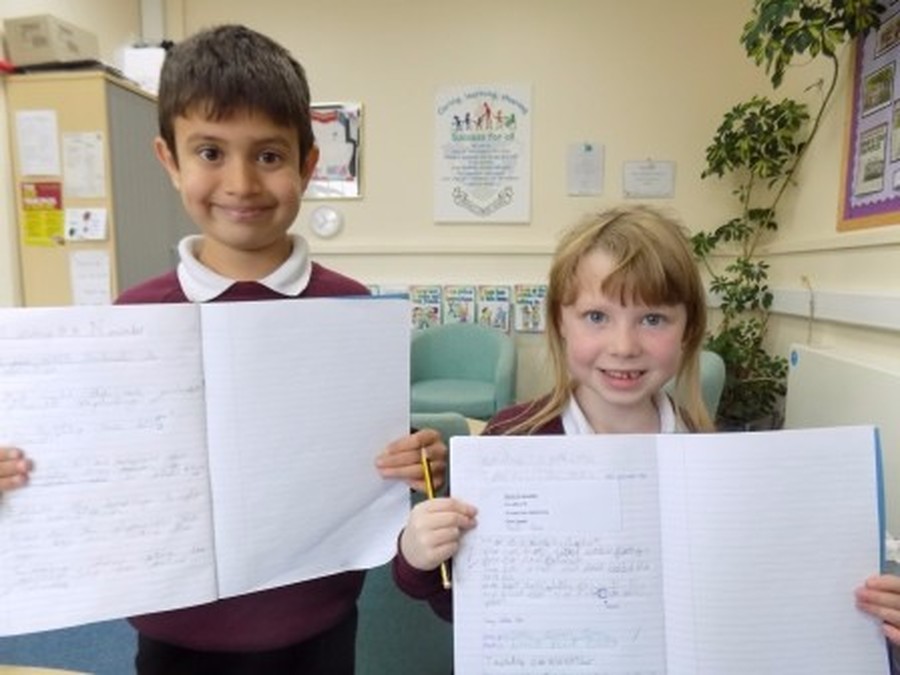 The children in 3D were using their response time to look back at their writing from yesterday to edit and improve their work. Mrs Dixon was giving them a helping hand.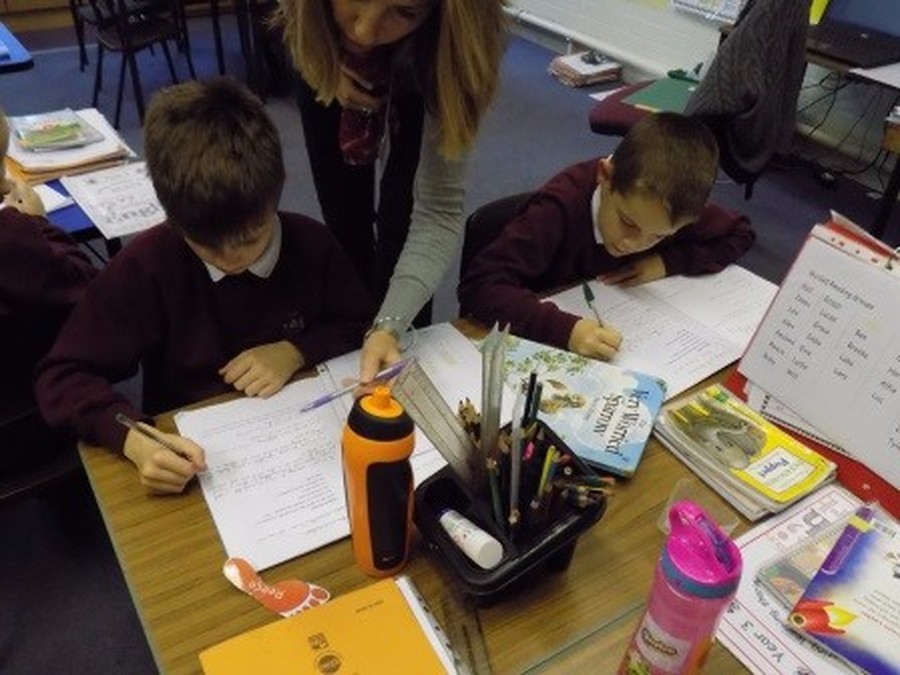 Look at how hard this 3D pupil was working to form her 'b' and 'd' beautifully so that she will be able to join her handwriting. Fantastic!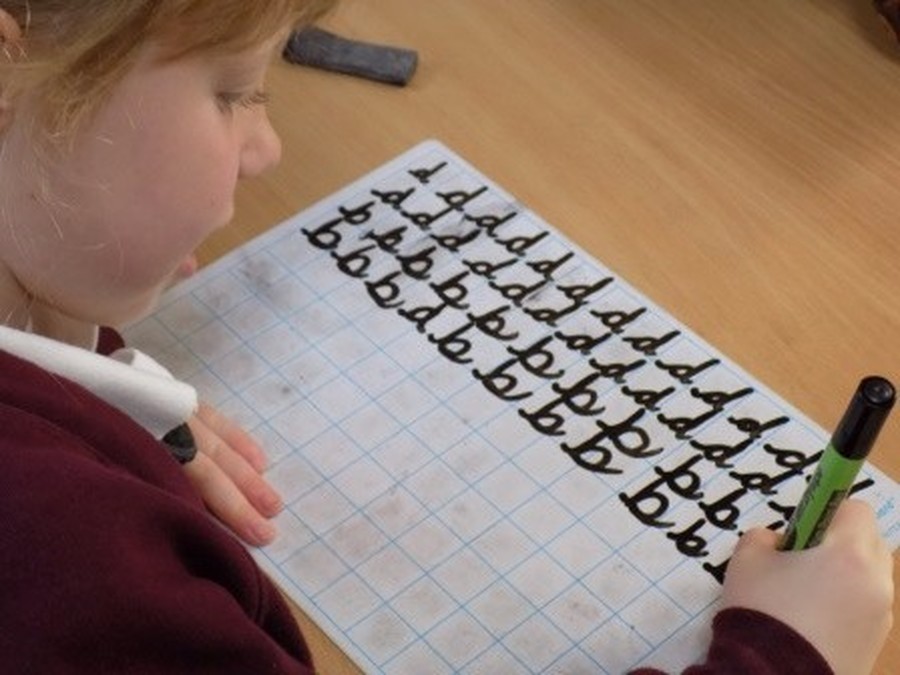 Mrs Laird was pleased to see some 3B pupils in an intervention session with Mrs Said learning their number bonds to 20. They were thinking really hard!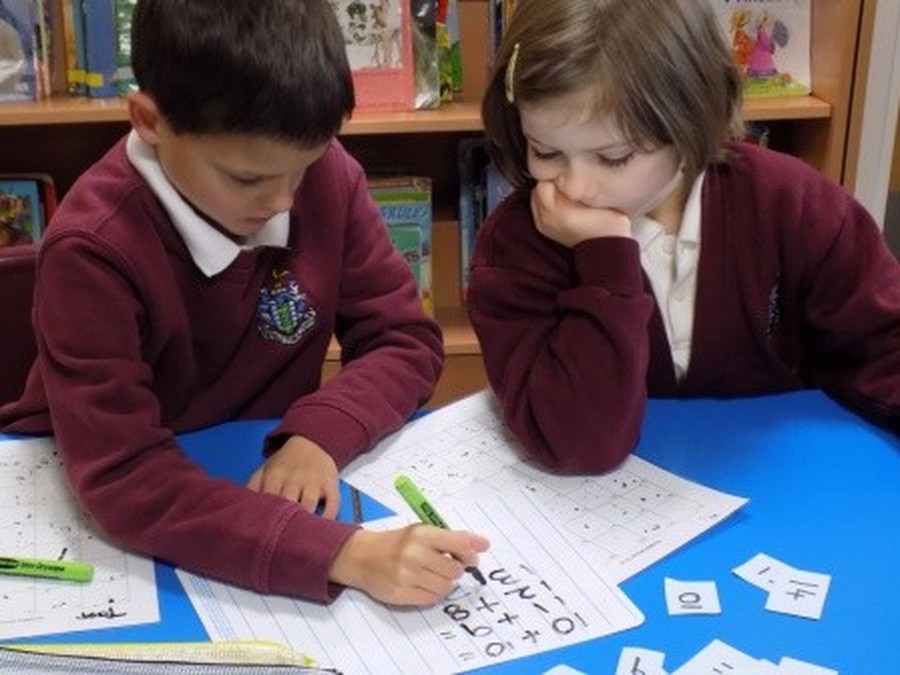 Y3 lead Harvest Festival Celebrations
Thank you to everyone who came to watch our recent celebration of Harvest. Each class created their own performance which they thoroughly enjoyed.
Paul Cezanne art
3D have been learning how to draw apples using art pencils. We looked carefully at line, shape and tone. Here are some of our results.
Marvellous Lego Vehicles
3D had great fun making Lego vehicles. Our brief was to design a vehicle that could carry an egg without it breaking . Here are some of our vehicles.
Lego maths
3D have been enjoying learning times tables using Lego. Look at some of our practice!
Big Writing
In 3H, we have had our very first 'big write' which we will do every Friday. In this session, children are encouraged to discuss, plan and write their very own extended piece of creative writing, before they then edit the work on the following Monday. The children have done brilliantly in their first piece and enjoyed the relaxing background music and the flickering safety 'candles'.