It's beginning to look a lot like Christmas in the Nurture classroom. Today the children decorated the tree and made snowflakes for the windows, accompanied by Tom playing his Cello for us.
MERRY CHRISTMAS from the Nurture Class.
The nurture children have been busy brightening up the outside area with some flower painting during our art lesson last week.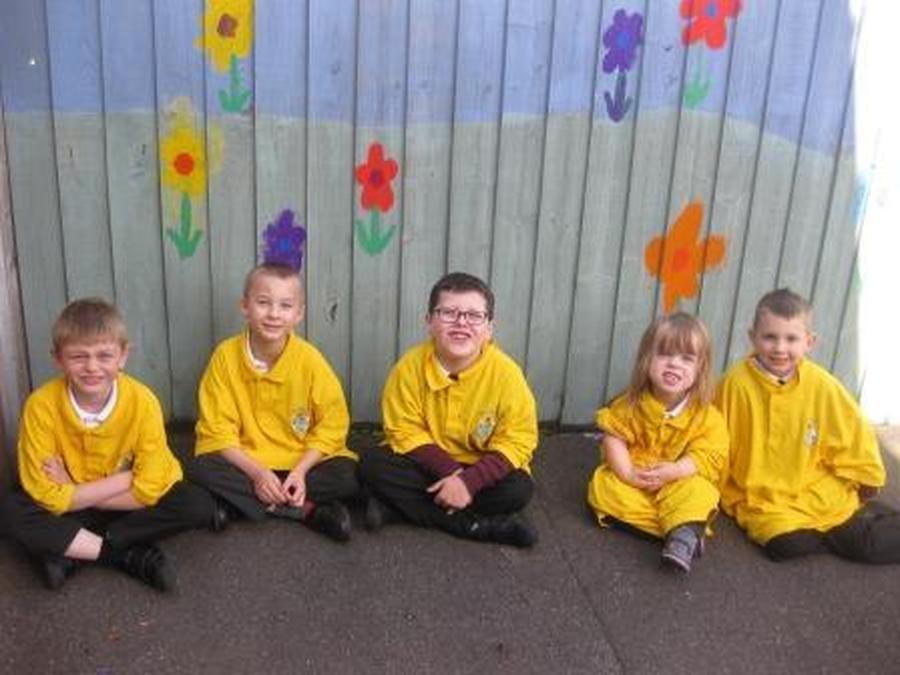 All the children have settled in well to the routine of Nurture. They are enjoying using the Numicon in Maths and our English and SEAL topic of "The Huge Bag of Worries". We enjoyed designing and painting our own worry monster and had lots of fun at playtime with the bubbles.
There's been some 'Funny' goings on in Nurture this week. The children have been reading the book, Funnybones. They have enjoyed singing the songs and writing their own conversations between the characters, using speech bubbles. The conversations were so good that the children were given a mask to cut out and make so that they could act out their little plays that they had made. It was so much fun to watch!
Breakfast Treat
This week in Nurture, the children had a breakfast treat! Laura lives on a farm so she kindly brought in some fresh eggs that she had collected herself. They children enjoyed eggy bread on Wednesday and scrambled egg on Thursday. Everyone was amazed at how yellow the yolks were and how delicious the eggs tasted. Thank you very much Laura.
Nurture has been lots of fun this morning. The children enjoyed a game of bingo with a twist. Numbers didn't feature on our bingo board, it was emotions instead! Each time Mrs Pope said an emotion, the children had to mark it off on their board and then show the emotion on their faces. The class showed excellent gamesmanship when one of them won by giving a 'Nurture Handshake'.
Social and Emotional Aspects of Learning
This week for SEAL, the Nurture class have been looking at different feelings. Mrs Pope and Mrs Potter thought this would be a fantastic opportunity to use the Lego Build to Express. Each child was given an emotion: angry, sad, excited, happy and worried. They then had to build a time that they had felt like this in school. Once they had done the build, the children then explained it to the rest of the group. Here are some of our amazing builds from today.
Safer Internet Day
In Nurture, we learnt all about how to stay safe when we are using the internet. We were then set the task of designing our own Safer Internet Day poster.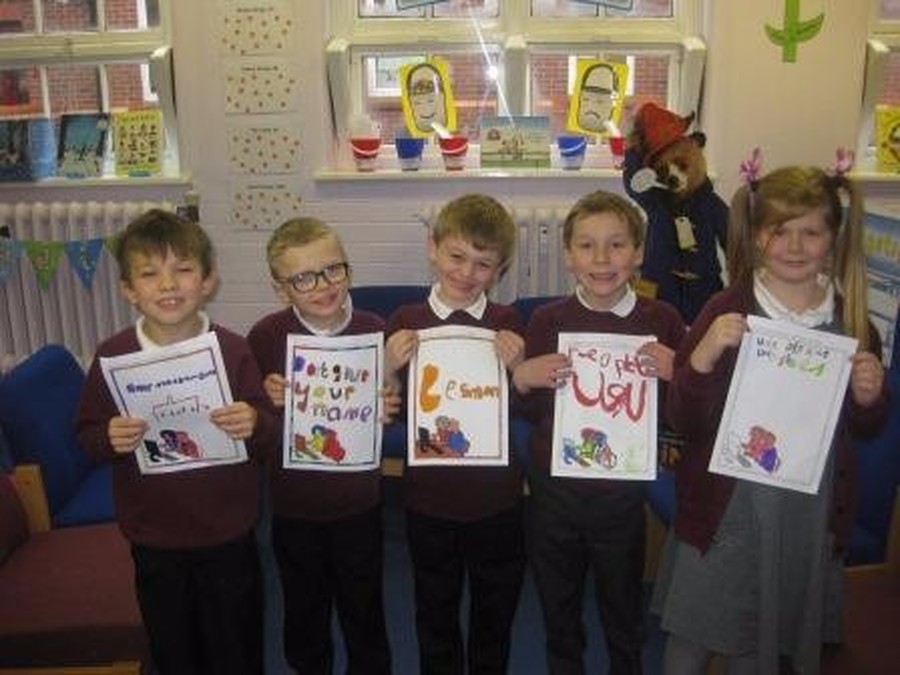 In Nurture, the children have enjoyed working as a team to complete a jigsaw, during settling. Mrs Pope and Mrs Potter were very pleased to hear the children using their growth mindset to complete this.
Numicon
In Nurture, the children have been very lucky this week. They have all enjoyed using our new maths resource, Numicon. The new equipment can help us with lots of different things such as number bonds to 10 & 100, place value, sequencing and lots more. The children were excellent at working as a team to help them become familiar with the different pieces.
Christmas Party
In Nurture, we have enjoyed our Christmas party this morning. Mrs Pope and Mrs Potter would like to wish all of the children a Merry Christmas and a Happy New Year. They are both looking forward to seeing the children in 2017.
Week ending 18th November
In Nurture this week, the children have been very busy. On Friday morning, the children had a double celebration. Summer celebrated her 9th birthday. It was also the time to celebrate Summer's time spent in Nurture. Mrs Pope and Mrs Potter are so pleased with Summer and how she has continued to develop her social skills and make such good progress, that she will now be joining her mainstream class full-time from Monday. We wish her the best of luck and are extremely proud of her!
Our Maths topic has been 2D- shapes. The children have enjoyed sorting everyday items into the correct shape box. They have also been drawing and colouring in the shapes and looking at how many sides or curves each shape has.
This week in Nurture, the children have been learning about Veronica Verb, Adam Adjective and Naomi Noun.
Mrs Pope and Mrs Potter asked the children to describe Nurture. They asked the children the skills they had been taught in their morning SEAL lesson. As the children were using such fantastic verbs, Mrs Pope decided to let them write the words, make them colourful and then cut them out. These words, along with pictures were then given to Mrs Potter who then displayed them on the classroom door to make it welcoming to any visitors we may have.
Friday mornings in our Nurture Class means celebration time. Every Friday, we celebrate each other's success. Mrs Pope and Mrs Potter like to give out certificates on a Friday in recognition of any achievements we have made throughout the week. This week, it was double celebrations…We had an 8th birthday to celebrate too! Here we are with our certificates and the Birthday Boy. Happy Birthday!...
This week, in Nurture, we have enjoyed lots of exciting activities. We really enjoyed writing our own book reviews on 'The Gruffalo'. Mrs Pope and Mrs Potter were extremely proud of some of our work and decided to share some of it on the proud wall. We were so quick and efficient at finishing our work that we were then able to try out our new challenge area.