DJS Sports Crew
Our Sport Crew are a big help to Mr Inns, our PE co-ordinator.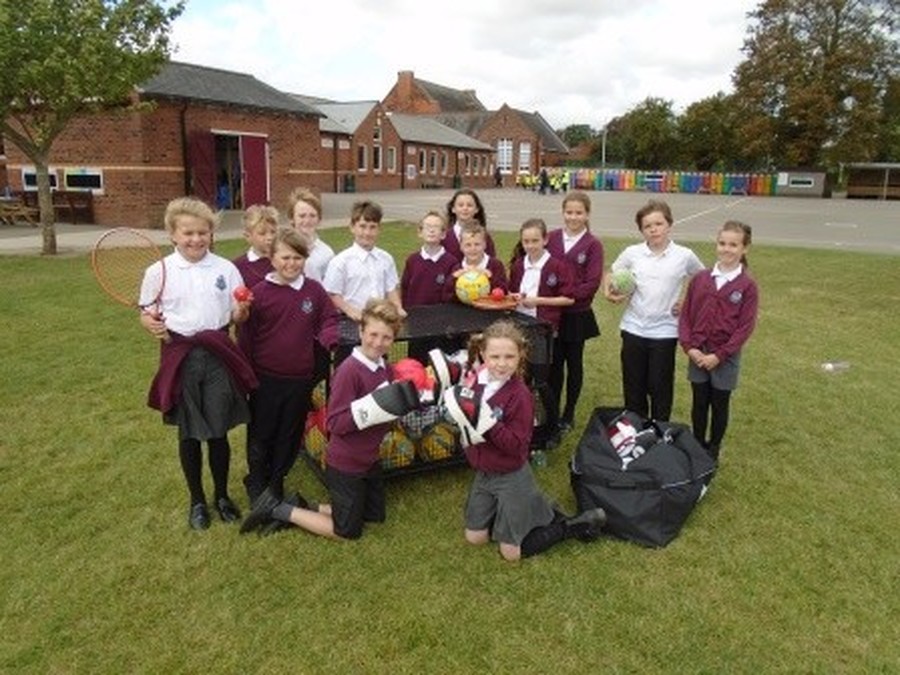 On Friday, our Y5/Y6 Kwik Cricket team competed in the East Yorkshire Final.
After winning their group games, the boys lost their quarter final to eventual finalists, Stamford Bridge Primary School.
Progressing to the plate competition, the boys comfortably beat Leven Primary School and Hook Primary School to win the Plate Final.
Well done to all the boys and a big thank you to all the supportive parents/grandparents who came to watch.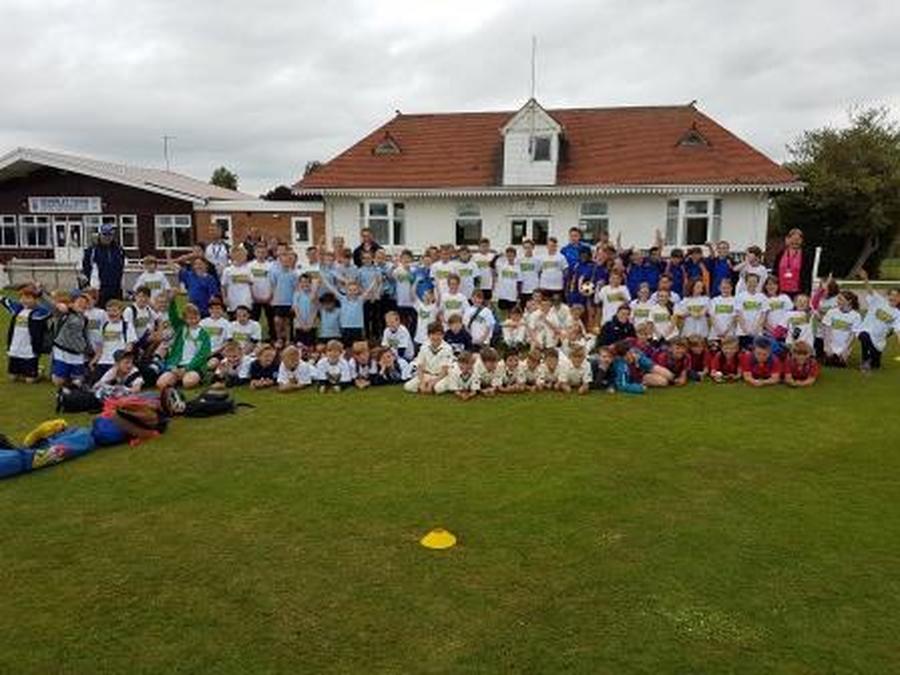 KS1 Football Tournament
On Tuesday evening, DJS hosted a KS1 Football Tournament for the Driffield Cluster of Schools.
Mr Inns organised the tournament which involved Driffield Infant School, Hutton Cranswick Primary School, Kilham Primary School, Nafferton Primary School and North Frodingham Primary School.
6 teams took part with schools divided into 2 groups of 3. Driffield Infant School A won their group and Nafferton Primary School won their group, facing each other in the final.
In a hard fought contest, Driffield Infant School emerged victorious by 1 goal to nil.
Congratulations to all the children involved and a big thank you to all the spectators for their support.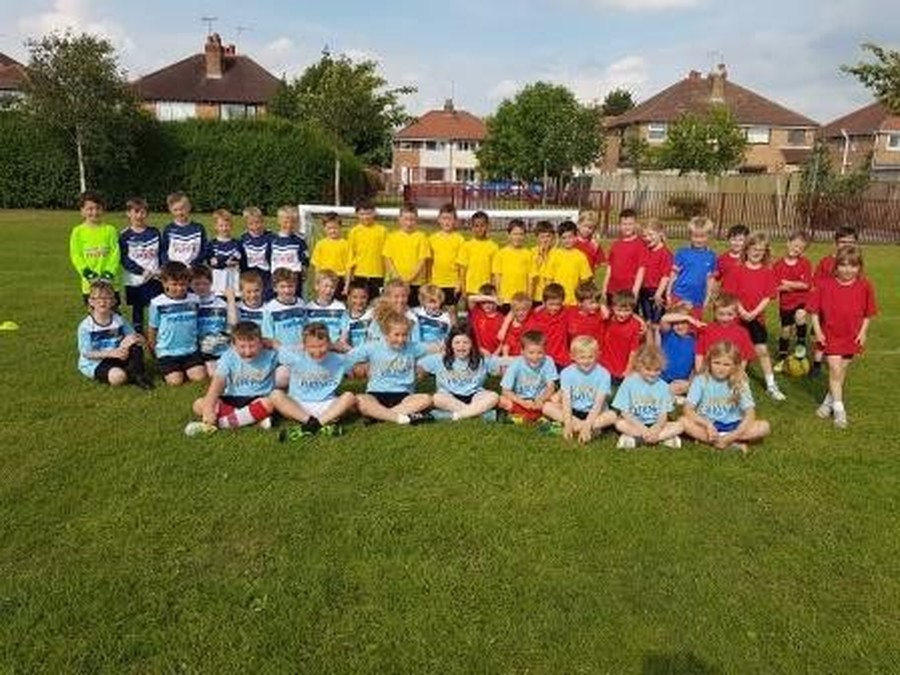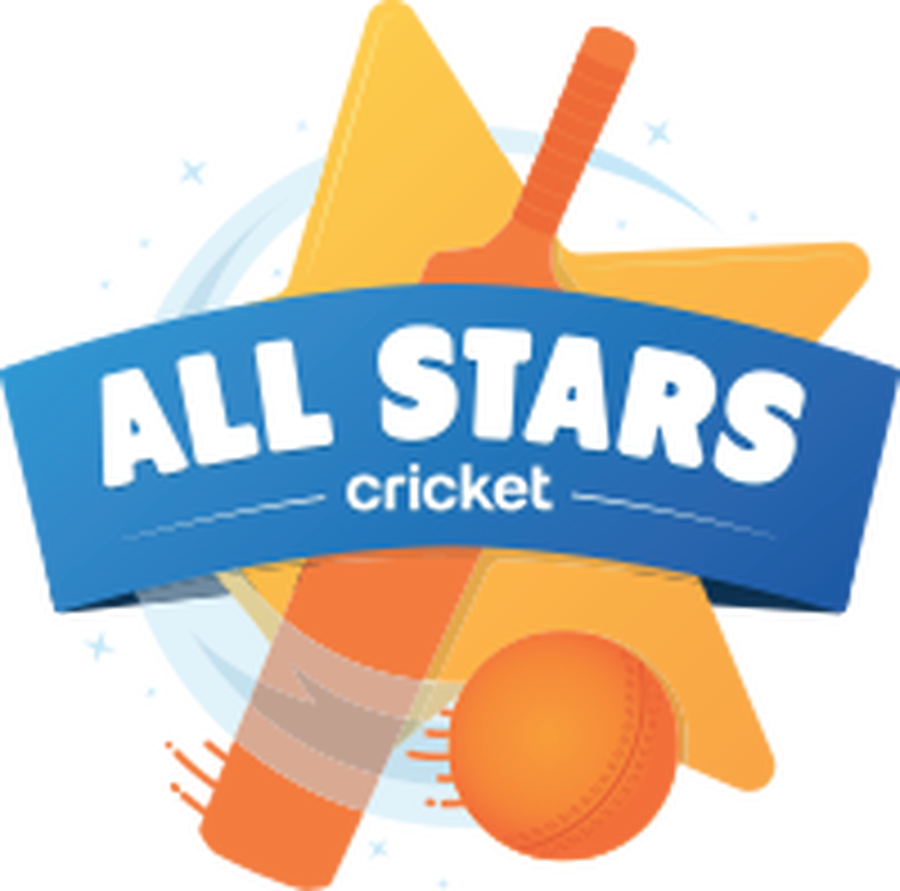 Cricket Coaching
On Thursday (4th May) all our Year 3 children received some All Stars Cricket coaching from John Major who works for Yorkshire Cricket Board.
All Stars Cricket is a new initiative run by the English Cricket Board aimed at getting children from 5 to 8 years old involved in the beautiful game.
Hockey Tournament
On Thursday (4th May), our Hockey teams entered the Driffield Cluster Hockey Tournament at Driffield School.
Schools were divided into 3 leagues.
A team played in Group 1 and were highly competitive, winning 2, drawing 1 and losing 1 of their 4 games - the team finished second equal - a great improvement on our last tournament.
In Group 2, our B team played against some strong teams but managed to win one of their games, finishing third in the group.
Well done to all the boys and girls who took part as well as Mr Addy and Mrs Morrell for giving up their time to help the children.
Orienteering Festival
On Tuesday evening over 80 children from the Driffield Cluster (60 from DJS) took part in our Level 1 School Games Orienteering Festival held at Driffield School.
Children in Years 3/4 made their way, in pairs, around a challenging course within the grounds of Driffield School. Reuben and McKenzie finished first in 6m 57sec, closely followed by Charlie and Ricky in 7m 1sec. A real success for our children.
In the Year 5 event, which covered a longer distance, Archie, Liam and Norbert finished second, Kiya and Poly finished third and Lexi and Bella finished fourth! We were therefore the best finishing school and progress to the Level 2 School Games event at Cottingham HS on Tuesday 16th May.
The final, longest and most challenging course was open to Year 6 children. Charlie and Jules finished in the fastest time of the day, closely followed by Matthew and Ben in second and Keira and Macey in third place. Again, as a winning team these children will represent our School at Cottingham in a few weeks.
A big thank you must go to all who entered and challenged themselves and to the staff (Mrs Greenway and Mr Hopper) who helped on the evening.
Cluster Cross Country Event
On a sunny Friday evening (31st March), Nafferton PS hosted our second cross country event of the year for KS2 children.
Well over 100 children took part - easily our best attended event of the school year so far.
The event consisted of four races.
The first race saw the Year3/Year 4 girls race run around a course of approximately 600m. A strong field of 32 runners saw Abi Watt (Garton) finish first, with Emily Collinge (Kilham) second and Summer Brigham (Driffield Junior) finishing third.
In the Year 3/Year 4 boys race, an even bigger field of 38 athletes raced around the same distance. This event was monopolised by Driffield Junior School, with Thomas Sutton winning, closely followed by Charlie Leason, Harry Sutton and Matthew Proudlock - all from Driffield Junior School. The Driffield Junior School boys will be representing the Driffield Cluster on Monday night in the Humber Games Final at Hull University after winning at Sledmere House in September and finishing in the top three schools in the East Riding at the Level 2 final last month.
The Year 5/Year 6 girls race was run over a slightly longer distance of 1000m. 17 girls took part with Lily Blyth (Burton Agnes) winning. Lily will also be competing at the Humber Final on Monday - good luck to her. Faith Brown (Garton) finished second with Isabel Karavics coming in third.
The final race, the Year 5/Year 6 boys race (32 athletes) was a remarkable affair. Jules Brigham (Driffield Junior School), who had just completed and won the Scarborough College Cross Country Challenge during the afternoon, went on to win his second medal of the day, closely followed by school mate Spencer Greenlaw in second. Owen Hubbard (Nafferton) finishing third.
Some fantastic running was seen during the evening.
I would like to say a big thank you to Nafferton PS for hosting the event - especially Mr Saltonstall for setting up the course. Also, a big thank you to the children who entered, the teachers who gave up their precious time and the parents/grandparents/siblings for all their support.
Cross Country
On Friday afternoon (31st March), 15 of our most resilient youngsters took part in the Scarborough College Cross Country Challenge.
By special invitation, our athletes took part, along with over a 100 other youngsters, in a 2 mile race - along Scarborough beach followed by a mile ascent of the infamous Holbeck Hill, taking the children from the beach to the cliff top!
In a fantastic race, all 15 of our athletes completed the gruelling run, with Jules Brigham finishing first across the line in a new course record of just over nine and a half minutes.
A fantastic achievement by all our runners and especially Jules. Jules, later in the afternoon, went on to win our local Driffield Cluster Cross Country at Nafferton Primary School - completing a highly successful afternoon all round.
Mr Inns would like to thank all the parents who gave up their time to take their children to Scarborough and to cheer them on.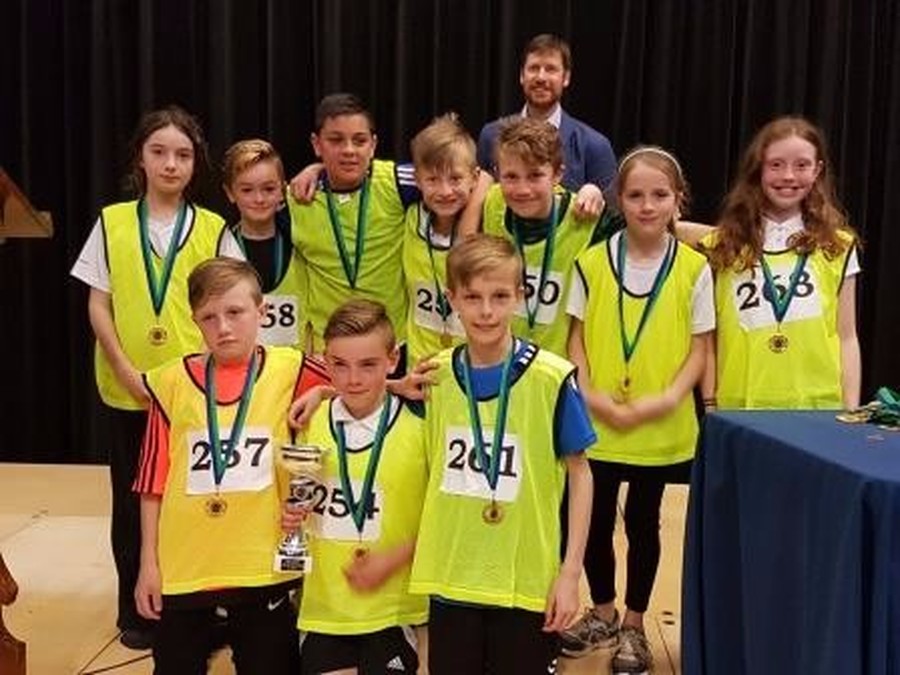 Biathlon
Last night, 30 children from DJS, in a field of around 150 children from the local area, took part in our second Biathlon of the school year. Here are some pictures of our children on the run part of the event.
Netball
On Wednesday evening, the Driffield Cluster held their annual Netball tournament at Driffield Junior School.
Five schools attended and played some entertaining netball. Eventual winners, Hutton Cranswick were undefeated on the evening. However, the other four schools (Driffield Junior, Sledmere, Wetwang and North Frodingham) all had their moments.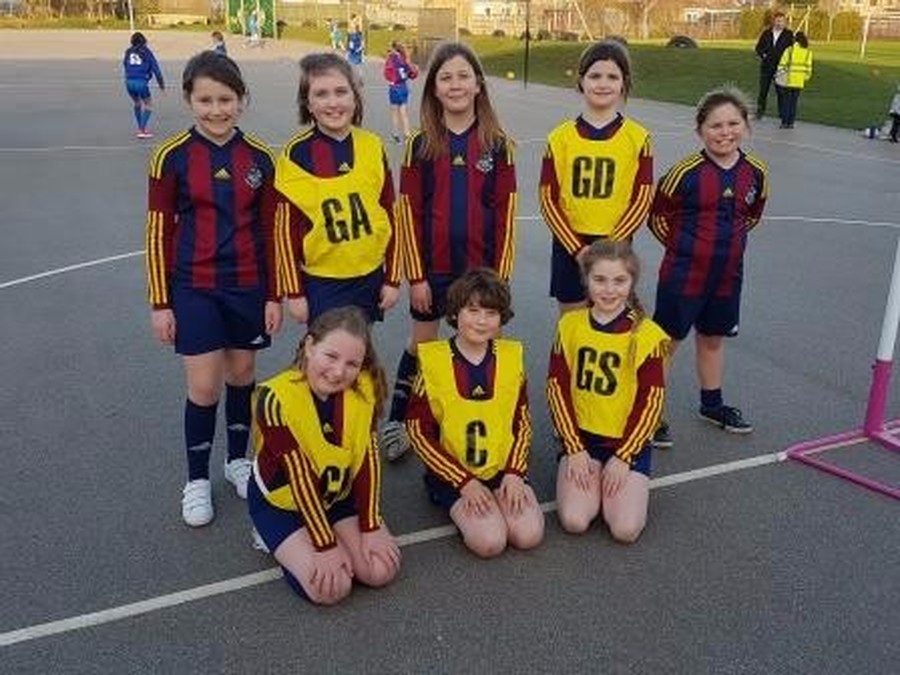 Dodgeball
Driffield Junior School took part in the Humber School Games Dodgeball County Final @ Hull University.
The competition consisted of 8 teams. Driffield had progressed to the Final after winning the level 2 Tournament at Longcroft School in February as East Riding Champions. They were joined by Martongate PS (Bridington), Bricknell PS and Francis Askew PS (Hull), Bottesford JS and Lincoln Gardens PS (North Lincolnshire) and Fairfield Academy and Wybers Wood Academy (North East Lincolnshire).
After eight hard fought games, Driffield Junior School finished a creditable third, receiving medals and certificates for their hard work.
Well done to everybody involved - especially the children, their parents/grandparents and Mr Inns for all their hard work in getting to the County Final.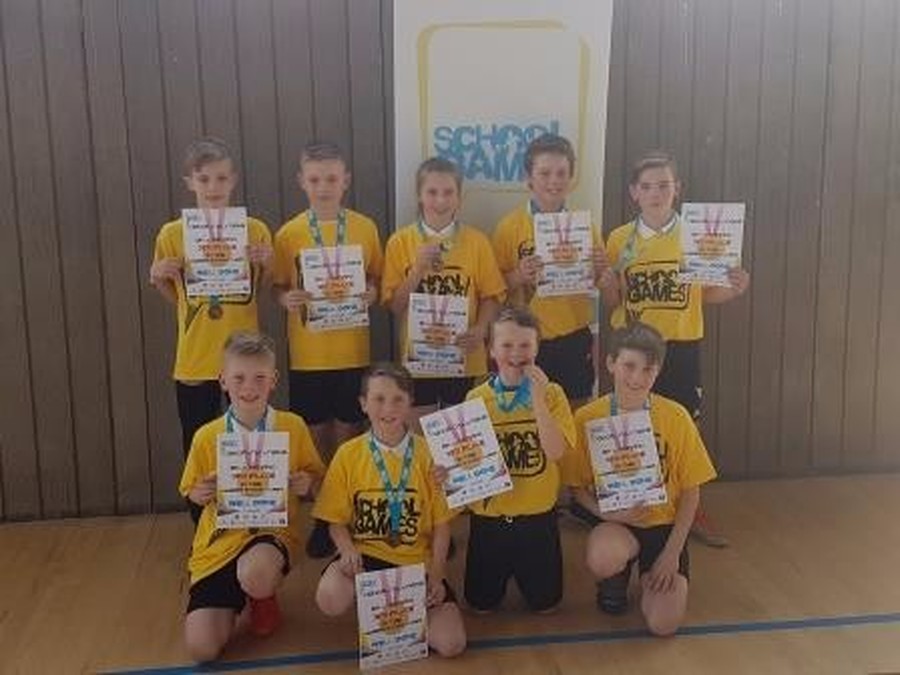 Cross Country
With Year 6 on their residential trip at Dobroyd Castle, it was up to lower school to represent the school in the School Games (Level 2) Cross Country event at Cottingham HS tonight.
In the Year 3/4 girls race, Summer Brigham must have run a personal best, finishing 20th out of a field of 60 entrants from the best runners in the East Riding.
Our school team of Thomas Sutton, Harry Sutton, Charlie Leason and George Webster also did our school proud in the Year 3/4 boys race. Harry was in the lead for most of the race before he got injured while Thomas finished in fifth place, closely followed by Charlie.
Well done to all the boys and girl who were fantastic representatives for our school. Also, a big thank you to the parents and grandparents for their support.
Thomas will represent the East Riding of Yorkshire in the Level 3 County Final later this term.
Tag Rugby
Tonight saw a really successful Tag Rugby Tournament @ Driffield Rugby Club.
12 teams from Burton Agnes PS, Driffield Junior School (3), Garton/Sledmere, Hutton Cranswick PS, Kilham PS, Middleton PS, Nafferton PS (2), North Frodingham PS and Wetwang PS, took part in an exciting tournament that saw over 100 children (boys and girls) play 5 games each in an action packed evening.
A special thank you must go to Ali McClarron and all the coaches from Driffield Rugby Club who made the tournament happen, as well as all the children and their supporters.
Nafferton now progress to the level 2 final at Beverley GS on Tuesday 21st May. Good luck to them from all at the Driffield Cluster.
Street Cheer
Children in Year 3 and 4 enjoying their first Street Cheer lesson with Rebecca from First Step
East Riding Dodgeball Champions
On Tuesday 14th February Driffield Junior School became the East Riding Dodgeball Champions in a nail-biting finish at Longcroft School, Beverley,
Ten teams attended the East Riding Final. Driffield were drawn in a group playing Leven, Martongate (Bridlington), Burstwick and Tickton.
Driffield were unbeaten in their group, winning three and drawing one of their matches. However, they were adjudged runners up in Group A to Martongate even though they had beaten them!
A semi final victory over Group B winners, Hilderthorpe, meant another match against Martongate.
In a tense final of three games, both teams won a game with a draw! Driffield were adjudged winners having more players left on the pitch over the three games. Justice prevailed and a trip to the School Games Level 3 County Final on 9th March at Hull University.
Well done to everyone involved!
Girls Only Tag Rugby
On a bitterly cold evening, with snow falling at times, all the girls from the different schools had a fantastic evening playing in the girls only tag rugby tournament.
There was some accurate passing, super sprinting and weaving, grasping tackling and awesome try scoring during the 10 games played during the evening.
Nafferton emerged victorious (receiving their Driffield & Wolds Weekly sponsored shield), winning 3 of their 4 games. However, Kilham, Driffield Juniors, Wetwang & Sledmere and North Frodingham also showed glimpses of brilliance throughout the tournament - results attached.
Well done to all involved. A special thank you must go to Ali McLarren and his helpers for refereeing, the teachers who gave up their precious time and the parents/grandparents/brothers and sisters who supported the children in Artic conditions!
Dodgeball
All the children seemed to enjoy themselves with some good team spirit and sportsmanship shown from all the sides.
The defending champions, North Frodingham PS, found the opposition a bit tougher this year, as a result of some teams getting in some extra practice prior to the event.
Driffield Junior School Dinosaurs emerged victorious, winning all 6 of their matches, with Driffield Junior School Dragons and Hutton Cranswick PS tied on points. When the 2 teams had met, the match was also drawn.
Many thanks must also go to the other schools who attended: Burton Agnes, Sledmere and Wetwang. All your children were fantastic and played the games in the right spirit - they were a credit to your schools.
A big thank you must also go to Mark Kelly and Chris Wood for refereeing/umpiring - without their help the tournament wouldn't have been able to go ahead.
Driffield Junior School and Hutton Cranswick Primary School now progress to the School Games Level 2 Competition which will be held at Longcroft School on Tuesday 14th February 2017 (3-5pm)
Good luck to both schools from all at the Driffield Cluster.
Sportshall Athletics
The final round of Sportshall Athletics events, held at Driffield Leisure Centre and run by Andy Inns (SSCo) and the Y6 Sports Crew from Driffield Junior School, has taken place.
Y3/Y4 teams from Beswick & Middleton PS, Hutton Cranswick PS and Nafferton PS took part in the morning events. After last weeks close affair, this week turned out to be just as close, with Hutton Cranswick PS emerging victorious over the other two schools by only 5 points! This continued Hutton Cranswick's success from last year in the same event.
In the Y5/Y6 event, Nafferton PS excelled, beating their nearest rivals, the Wolds Federation, by a massive 27 points, with Hutton Cranswick a further 6 points adrift.
Congratulations to the winners but a massive thank you to all the children who took part. Everybody had a fantastic time. A big thank you must also go to the teachers, teaching assistants and the Sports Crew who helped run the event.
Hutton Cranswick PS Y3/Y4 and Nafferton PS Y5/Y6 now progress to the School Games Level 2 Competition which will be held at Longcroft School on Tuesday 28th February 2017 (1-3.15pm).
The Driffield Cluster wishes both schools all the best in the East Riding Final.
Jules in 6E has won the 65SYMX Motorcross Championship for his age group. Look at his impressive trophy!!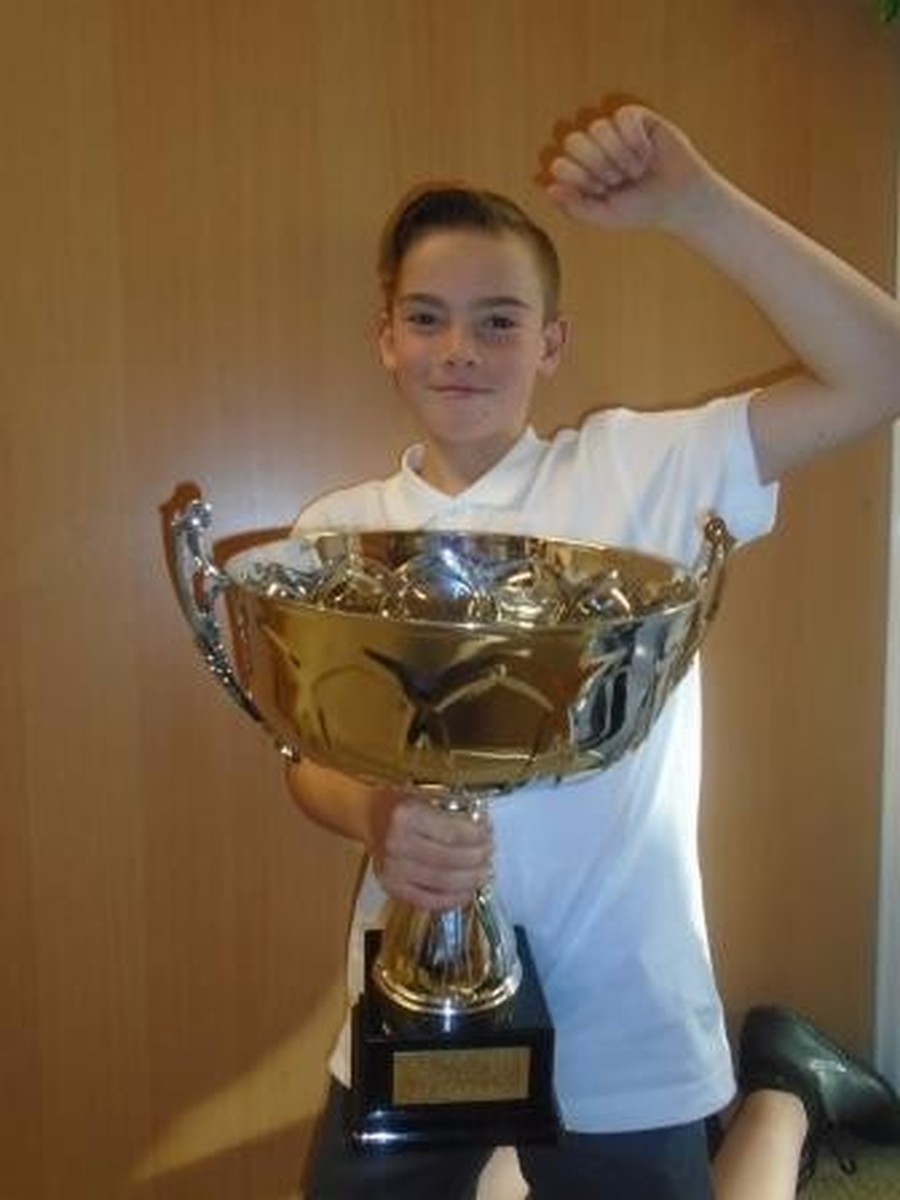 Girls Football
Last night, 10th November, nine girls, from various Driffield Cluster Schools, made up a Driffield Girls Football Team that took part in the East Riding Football Finals at South Hunsley School, following our mini cluster tournament at Driffield last week.
The girls put up a fantastic performance, playing together for the first time. Drawn in a tough group, the girls played five, six minute games, winning their first and last games, losing two and drawing against a well organised Elloughton Primary School.
The team finished third in the group of six, just missing out on a semi final and a place in the next round later this month.
Many thanks to all the girls who played and represented their schools with pride. They showed a really good team spirit and made new friends - some friendships which may continue as they move up to Driffield School next year.
Also, many thanks to all the parents who attended and supported the girls on a very cold evening.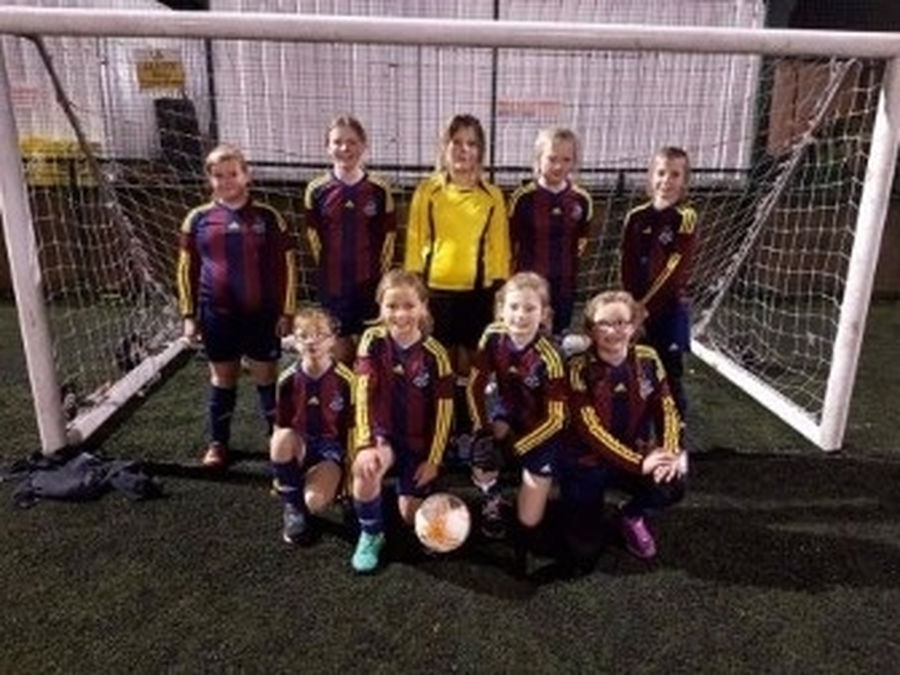 Hockey
On a cold, November evening, twelve teams from nine schools took part in our first Hockey Tournament of the school year, following our earlier postponement before half term as a result of heavy rain.
Teams were divided into three groups of four and played each other to decide on a group winner.
In group 1, Nafferton emerged victorious under the astute coaching of Mr Saltenstall. Over their three games they showed some excellent passing a dribbling skills which allowed them to top their group. Driffield Juniors A, Hutton Cranswick and Wasps (Wetwang and Sledmere) all performed admirably.
In group 2, Kilham were triumphant, while Driffield Juniors B, Kilham and a Driffield School Year 7 team all performed well. It was fantastic to see some of our girls from last year continuing with their interest in hockey while moving to senior school.
The final group saw Burton Agnes top off a successful sporting week (after their Sportshall Athletics success) with victory in group 3. Driffield Junior C completed a victory over Leconfield, while Kilham 2 also produced some skilful moments throughout the evening.
All the schools were presented with a brand new trophy from Andy Inns (SSCo). The trophies were all sponsored by Driffield Wolds Weekly - pictures and report should appear over the next few weeks!
Many thanks to all the children who had an enjoyable time and also to the parents for their support.
Finally, a big thank you to all the referees and to Fiona Tuplin for organising the event. If any children would like to further their hockey and play at club level, please get in touch with Fiona at: tonkertuplin@yahoo.co.uk for more information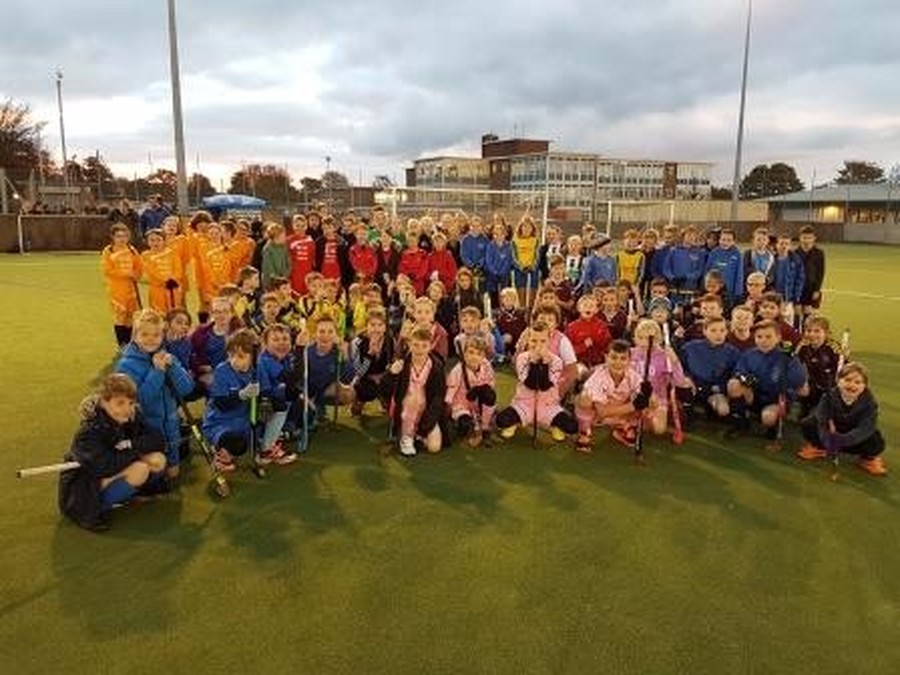 Inter-school Sportshall Athletics
Yesterday, 8th November, Burton Agnes Primary School, Kilham Primary School and Driffield Junior School took part in the first of three cluster competitions hosted by Driffield Sports Centre and run by Andy Inns and the Year 5 Sports Crew from Driffield Junior School.
Sportshall Athletics involves children taking part in several track and field events. On the track, children run a variety of relay races over different distances including sprints, hurdles, an over/under relay and obstacle races. Field events include a chest pass, long jump, triple jump and target game.
During the morning, Year 4 children took part, with Burton Agnes winning the competition, while the other three teams were very evenly matched.
In the afternoon, the Year 6 competition was much closer with Burton Agnes again winning, but only by half a point over Driffield Junior School's 6E!
Congratulations to Burton Agnes and well done to everybody else who took part - keep looking for the results of the other competitions to see how you do!
A big thank you to all the schools involved today. The children were great - as were the staff. A big thank you to DJS Sports Crew who made the event a success.
Knock Out Cup
On Thursday, our school football team, along with Mr Inns and Mrs Ewing, travelled over the Humber Bridge to Scartho Junior Academy, Grimsby, to play in the first round of the Humber Schools U11 Knock out Cup.
After the long journey, the team started slowly against a well organised Scartho team. Noah Kelly pulling off several early saves to keep the score at 0-0. However, after a tense first ten minutes, Jules Brigham managed to score the first goal, relieving the early tension. An own goal soon followed making the score 2-0 after 15 minutes. Tom Simmonds burried the ball in the back of the net, from the penalty spot, leaving the score 3-0 at half time.
After a warning of over complacency from manager Inns, Scartho started the second half strongly and scored first, bringing the score to 3-1. Thereafter, followed a crazy 10 minutes, with Driffield Juniors scoring 5 quick goals, leaving the Scartho team shell shocked. At 8-1, Driffield were always on top. The boys took the final 10 minutes a bit too easy, as Scartho scored two more consolation goals, leaving Driffield Juniors deserved winners, 8-3.
Many thanks to Mr Inns, Mrs Ewing and our driver for the afternoon for giving up their time. I am sure everyone at the school wishes the team good luck in the next round.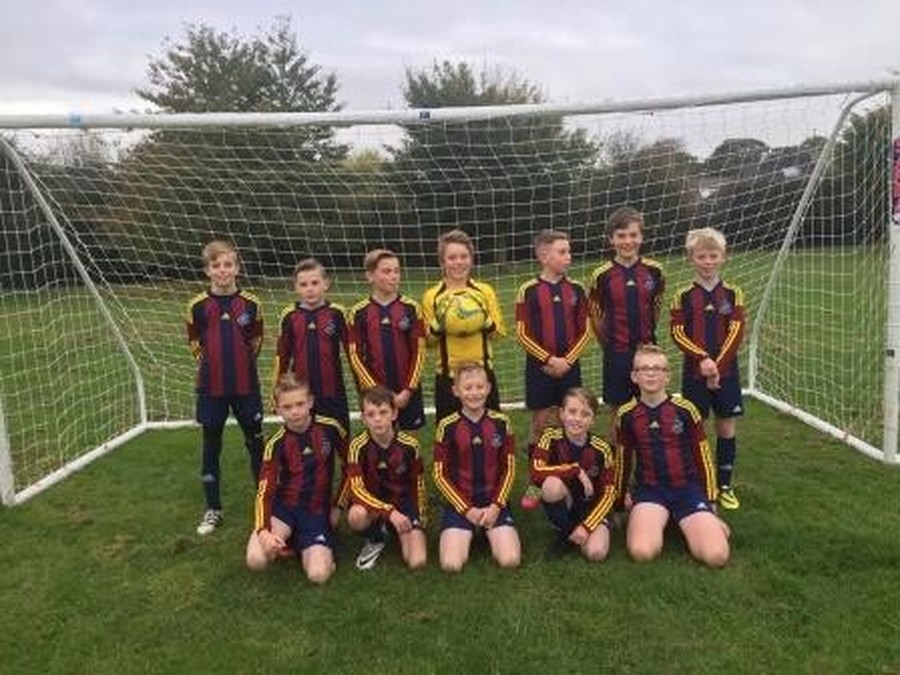 Sports Cluster Football Tournament
There was some fantastic football on show from all the schools.
Teams were divided into two groups. In group A, Driffield Junior Dragons emerged victorious, winning all 3 of their group games without conceding a goal. The Wolds Federation team finished second, winning 2 of their games with WASPS (Wetwang and Sledmere) finishing third and Nafferton B fourth.
In group B (only 3 teams), Driffield Junior Dinosaurs and Hutton Cranswick both finished on top of their group. Both teams beating each other in the games they played against each other. Nafferton A played some exciting football and finished third
In the first semi final, DJS Dragons beat Hutton Cranswick, 1-0, in a tightly fought encounter. The second semi final was an even tighter game between DJS Dinosaurs and Wolds Federation. After full time the score was 0-0. DJS Dragons winning during a period of extra time with their golden goal.
Both Driffield Junior teams faced each other in the final. Again - 1-1 at full time. A period of 8 minutes extra time was played with Driffield Dinosaurs scoring the golden goal and lifted the Driffield Cluster Y3/Y4 Football Trophy, sponsored by the Driffield & Wolds Weekly newspaper.
Well done to all the teams and many thanks to all the supporters, teachers/coaches and Mr Lapworth for refereeing.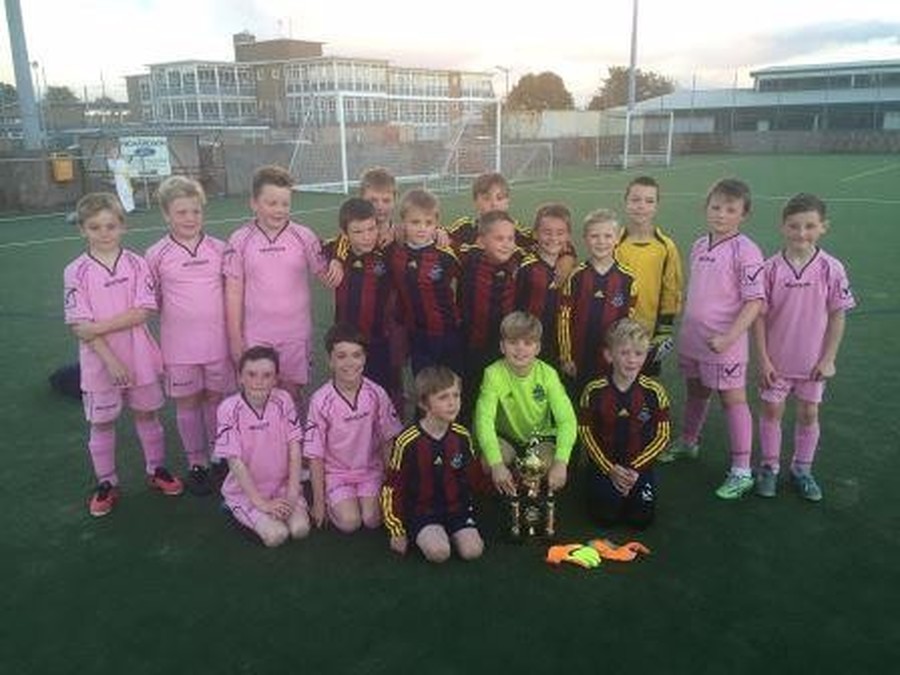 Cheerleading

Pictured are Y3 and Y4 children enjoying our Cheerleading Club run by Rebecca from First Steps.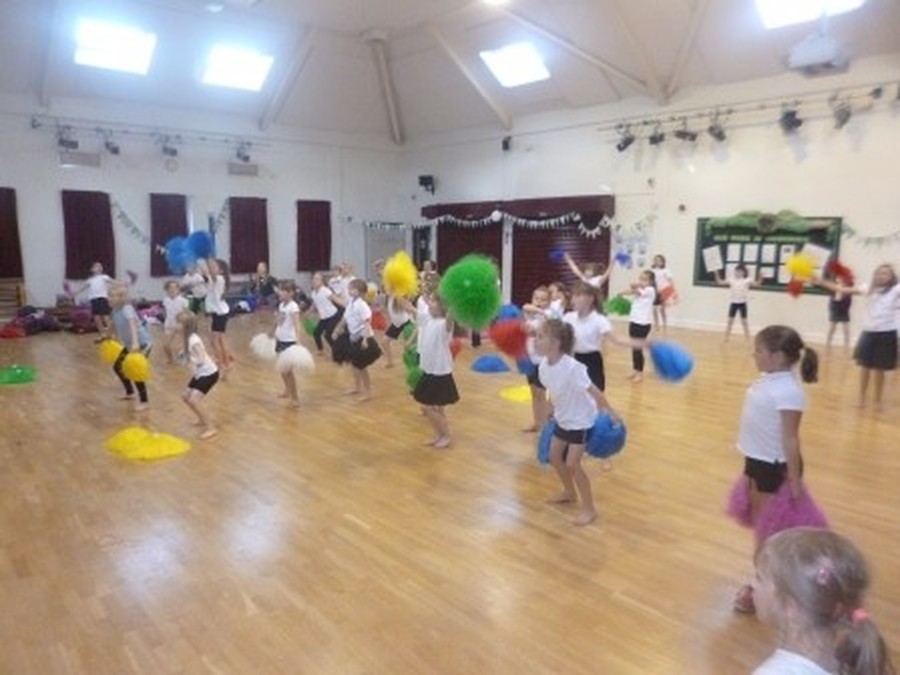 Football Tournament

On Tuesday night, 4th October, two Driffield Junior School football teams took part in the annual Level 1 Football Cluster tournament held at Driffield School.

Local schools were divided into 2 groups of 5, with each team playing each other in their group. The winners of each group playing in the final.

After an evening of spectacular football, Driffield Junior Dragons finished equal top of their group, having won 3 and drawn one of their games. Unfortunately, the team were placed second having drawn with eventual winners Nafferton but having scored one goal less in their group games.

Meanwhile, in the other group, Driffield Junior Jaguars also finished second, winning two games, drawing one and losing to eventual tournament winners, Hutton Cranswick.

Well done everybody who was involved and good luck in your next game in the coming weeks.
Cross Country
The Driffield Sport Partnership held their first event of the year last week. Over 100 children attended our first event of our School Games Level 1 calendar, a cross country, in the beautiful surroundings of Sledmere House.
29 children from Driffield Junior School ran around a wet, hilly course which challenged even the most experienced runners. We had several successes with the highlights being the Sutton twins finishing first and second in the Y3/Y4 boys race, Summer Brigham finishing third in the Y3/Y4 girls race and Jules Brigham and George Naylor finishing first and second in the Y5/Y6 boys race.
Both the boys Y3/Y4 and Y5/Y6 teams, as well as Summer, qualify for the School Games Level 2 competition @ Cottingham High School in the final week of the half term.
Well done to everyone who took part - great determination was seen from all our athletes.
Year 2 children from Driffield Infant School and Northfield Infant School visited today.

Mr Inns, along with children from our Sports Crew, organised a multi sports event. The sports crew led activities including cross country, hurdles, football, rugby, discus, javelin and boxing!

All the children had a great time. Teachers from both infant schools complemented our sports crew on leading the activities.